Content Marketing Manager
Telus
Full time
Vancouver, BC, Canada Remote
Sep 20
Help us tell stories that will captivate our client
Join our team
Are you passionate about content marketing, business and technology? We are looking for an experienced, creative individual who will join a team that strives to better understand our clients in order to best communicate with them. Your expertise will help us develop a winning content marketing strategy ideally tailored to the needs of our clients and that stands out in a competitive market.
Your impact and what we will accomplish together as a team
As a content marketing expert, you will help the team design target personas and model their IT solutions buyer journeys. Building on our objectives, our performance and competitive analysis, you will plan and produce content that meets our client's needs and optimize all our communication channels.
Here's how
Develop personas and define their purchasing process
Plan and maintain content calendars to support the strategy, ensuring the availability and participation of our top subject matter experts
Lead the creation of high-impact content, including articles, webinars, videos and graphics
Optimize how our content is promoted to the personas
Monitor the competition and adapt our strategy to maintain our leading position in content marketing
Analyze the performance of our content marketing portfolio
Identify opportunities for synergy and growth in our content and communication channels
Qualifications
You're the missing piece of the puzzle
Outstanding communication skills in both English and French
Mastery of content marketing, social media and digital marketing in general
Experience researching and creating personas and their purchasing process
Expertise preparing webinar presentations and coaching speakers
Solid understanding of the business market (B2B)
High degree of organization and experience in project management
Ease working with a team and mobilizing internal and external teams of specialists
Ability to network and build partnerships to boost the reach of our content marketing
Sharp critical thinking and attention to detail
Assets (optional)
Journalism experience
Excellent knowledge of web analytics
HTML/CSS and CMS experience
Knowledge of the IT market
Who is TELUS?
We're a high-performing team of individuals who collectively make TELUS one of the leading telecommunications companies in Canada. Our competitive consumer offerings include wireline, wireless, internet and Optik TV™. We also deliver a compelling range of products and services for small, medium and large businesses; and have carved out a leadership position in the health, energy, finance and public sector markets with innovative industry specific solutions.
Everyone belongs at TELUS. It doesn't matter who you are, what you do or how you do it, at TELUS, your unique contribution and talents will be valued and respected. Because the more diverse perspectives we have the more likely we are to crack the code on what our customers want and our communities need.
Do you share our passion?
At TELUS, you create future friendly® possibilities.
At TELUS, we are committed to diversity and equitable access to employment opportunities based on ability.
Primary Location: CA-Quebec
Other Locations: CA-AB-Calgary, CA-BC-Vancouver, CA-ON-Toronto, CA-AB-Edmonton, CA-ON-Ottawa
Schedule: Full-time
Apply
Your application has been successfully submitted.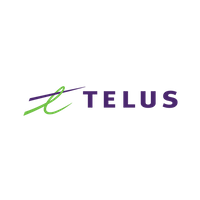 All Connected for Good