Senior Employment Law Counsel
Telus
Full time
Montreal, QC, Canada Remote
Sep 20
Are you ready to create better business outcomes with your legal skills and creativity?
Join our team
The in-house TELUS Legal Services team provides world-class, innovative solutions to the TELUS group of companies. Our scope of work is broad and diverse and includes contract and commercial law, regulatory law, commercial litigation, privacy law, intellectual property law, real estate and environmental law, securities law, employment law, pensions, financing, mergers and acquisitions and competition law. We are trusted advisors who collaborate closely with leaders and teams across the organization to deliver better outcomes for internal and external customers.
Here's the impact you'll make and what we'll accomplish together
As a dynamic, business-minded lawyer you will have the opportunity to leverage your employment law background to support TELUS' business units, including the People & Culture team, on all aspects of employment law matters in respect of the non-unionized workforce at TELUS, including TELUS subsidiaries. We are looking for someone to be responsible of the national employment law portfolio so this is a senior level position suitable for someone with 8-12+ years from their call to the Bar.
Here's how
As a senior employment law counsel you will be engaged on a wide range of employment law matters involving federally and provincially regulated employees, including:
Wrongful / unjust dismissal claims
Severance / reasonable notice issues
Human rights issues, including accommodation
Employment contracts and policies
Short- and long-term disability leaves and benefits
Performance management and discipline of employees
Internal investigations
Employee privacy
Wage issues, including sales incentives and overtime
Employment issues arising in mergers and acquisitions
Cross-border employment matters
Prevention and pre-litigation matters
This is an exciting opportunity for someone looking to join an innovative and leading national company with operations across Canada, gain exposure to legal issues across TELUS' diverse range of business groups including telecommunications, health, and home security, and engage in a broad and challenging legal portfolio.
Qualifications
You're the missing piece of the puzzle
Broad employment law experience with a law firm or corporation
Strong legal and analytical skills, and the ability to communicate legal advice effectively, in both oral and written form
Ability to work independently in a fast-paced environment, with minimal supervision
Demonstrated ability to focus on critical goals and strive for superior results
Recognized for your ability to learn quickly and adapt to changing situations and priorities
Drive to learn, understand and proactively contribute to business objectives, and to work collaboratively and creatively
Personable, and skilled at developing and maintaining relationships with sophisticated clients
Member of the Quebec and/or Ontario and/or BC Bar
Strong preference for bilingual candidates (English and French)
Who is TELUS?
We're a high-performing team of individuals who collectively make TELUS one of the leading telecommunications companies in Canada. Our competitive consumer offerings include wireline, wireless, internet and Optik TV™. We also deliver a compelling range of products and services for small, medium and large businesses; and have carved out a leadership position in the health, energy, finance and public sector markets with innovative industry specific solutions.
Everyone belongs at TELUS. It doesn't matter who you are, what you do or how you do it, at TELUS, your unique contribution and talents will be valued and respected. Because the more diverse perspectives we have the more likely we are to crack the code on what our customers want and our communities need.
Do you share our passion?
At TELUS, you create future friendly® possibilities.
At TELUS, we are committed to diversity and equitable access to employment opportunities based on ability.
Primary Location: CA-QC-Montreal
Other Locations: CA-ON-Toronto, CA-BC-Vancouver
Apply
Your application has been successfully submitted.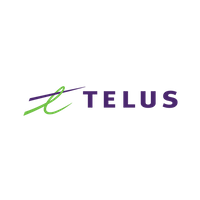 All Connected for Good