Real Estate Analyst
Telus
Full time
Edmonton, AB, Canada Remote
Sep 20
Be a part of a transformational journey with innovative talent and leading edge technologies.
Join our team
Be part of a team managing almost $1 billion in commercial real estate for the company pension plan. Your analytical skills will help us track and monitor the performance of this important portfolio and assist in important asset decisions. This includes reviewing and tracking quarterly financial reports, analysing annual budgets and monitoring variances throughout the year as well as maintaining internal records on the various assets. Decisions made about the portfolio will be part of a collaborative process including the entire team and your input will be a valued part of the process.
Here's the impact you'll make and what we'll accomplish together
We need to track how funds and individual assets are performing and your skills at building spreadsheets to track all this information will be essential. Furthermore, much of this information will need to be consolidated for senior management purposes and your ability to make smart and effective reports will be critical. Similarly, reports on budgets, valuations and property performance will be tracked and consolidated. This information is critical to good management decision making and your contribution will be very important.
Here's how
Manage property information flow
Receive income, expense information from asset and property managers, and track it for internal purposes
Manage the capital outflows for individual assets and ensure appropriate accounting
Ensure co-ordination of information flow with internal accounting departments
Monitor portfolio for policy compliance
Analyze Investment Options
Help determine if capital investment is appropriate and accretive to property returns
Work with Portfolio Manager on purchase and sale decisions providing analysis of economics
Run scenario analysis of various options and pricing models
Maintain Property Metrics
Maintain a data bank of property rates of return on an annual and annualized basis
Monitor fund and manager returns on an annual and annualized basis
Maintain a database of lease terms showing expiries and terms for property types and locations
Qualifications
You're the missing piece of the puzzle
Previous experience as an analyst working with real estate assets
Well versed in Excel and the development of complex spreadsheets
Ability to consolidate large blocks of information into meaningful subsets that provide concise, accurate reports
Ability to communicate complex information in an easy to understand very particularly for senior management
Undergraduate Business degree
Great-to-haves
Working towards CFA
Pension fund experience
Who is TELUS?
We're a high-performing team of individuals who collectively make TELUS one of the leading telecommunications companies in Canada. Our competitive consumer offerings include wireline, wireless, internet and Optik TV™. We also deliver a compelling range of products and services for small, medium and large businesses; and have carved out a leadership position in the health, energy, finance and public sector markets with innovative industry specific solutions.
Everyone belongs at TELUS. It doesn't matter who you are, what you do or how you do it, at TELUS, your unique contribution and talents will be valued and respected. Because the more diverse perspectives we have the more likely we are to crack the code on what our customers want and our communities need.
Do you share our passion?
At TELUS, you create future friendly® possibilities.
At TELUS, we are committed to diversity and equitable access to employment opportunities based on ability.
Primary Location: CA-AB-Edmonton
Other Locations: CA-AB-Calgary, CA-BC-Vancouver
Schedule: Full-time
Apply
Your application has been successfully submitted.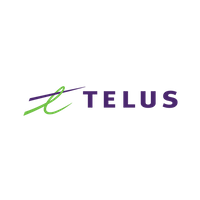 All Connected for Good