Senior Product Manager - Smart City Platform
Telus
Full time
Vancouver, BC, Canada Remote
Sep 19
Ready to create innovative solutions and best practices?
Join our team
The IoT and Insights team is seeking a passionate Senior Product Manager to accelerate our Smart City strategy and product mix. TELUS is expanding its position in this developing space, and this is your opportunity to join a growing portfolio by being a visionary. You will have the chance to generate ideas and build solutions to drive successful outcomes for our municipal customers. This team provides a fast-paced and exciting environment for candidates passionate about developing capabilities and bringing new solutions to market.
Here's the impact you'll make and what we'll accomplish together
Reporting into the Director, Insights & Smart Cities, this is a cross functional role which works across all Smart City Products within the Business Solutions Product Organisation, building a platform capability to pull together all Smart City products, providing our municipalities with a single application framework, and consolidated analytics. You will strive to create continuous improvement on our existing product lines, creating differentiation that will provide our sales teams with compelling value propositions to share with our customers.
You will be accountable for the end to end product lifecycle, working closely with all relevant internal stakeholders, and partners. Additionally, you will maintain the pulse of the market both directly with customers and through our sales and technical sales teams. The goal is for you to drive our partners and product development team to ensure we are able to adapt our service offerings to the latest market needs. You will do so with a strong focus on customer experience, ensuring that our existing and future customers are likely to recommend TELUS to future customers.
Here's how
Develop, secure support, implement and articulate a differentiated effective product and service strategy and tactics related to pricing, bundling, positioning, product lifecycle, placement, promotion, partnerships, channel compensation recommendations and service guidelines
Manage the market and financial performance of existing and/or new products and services (including Revenue, Customer deal criteria/standards, Operating Profit, Free Cash Flow, Net Present Value, Internal Rate of Return, Discounted Payback, and Return on Investment and accountability for P&L)
Provide mentorship, guidance and support to the Product Manager - Smart City Platform, and work closely together to divide and conquer all product lifecycle needs
Collaborate with internal technology strategy and product teams to create core platform requirements and to build out the platform roadmap
Identify and recommend new product and service opportunities through business case development using market data, competitive intelligence and industry trends; communicate and secure buy-in from senior leaders
Monitor and analyse market and technology trends and the competitive landscape to identify potential new product and service ideas
Develop competitive differentiation and benchmarking against our competitors
Work with procurement and legal on contract development for updating current and creating new services
Make data-driven decisions to define and optimize product pricing
Develop go-to-market material in conjunction with product marketing teams; highlighting our overall value proposition and customer ROI
Ensure that sales training is optimized to successfully position new capabilities to our customers
As the product owner, support the sales team during customer and prospect meetings, as needed, to answer technical and product questions
Support customers and partners on any product-related questions during discovery, proof of concept or integration
Manage relationships with vendors and/or partners to support the launch of new services
Develop go-to-market material for new services in conjunction with product marketing teams; highlighting our value proposition to specific verticals
Support the annual strategic planning and capital planning cycles for your portfolio
Support business development activities by participating in key industry events, conferences and meetings as necessary to promote our vision to prospective customers and strategic partners
Qualifications
You're the missing piece of the puzzle
Strong understanding of Data Analytics, and Data Management Principles
Previous experience working on platform products, particularly working with multiple vendors, data sets and data analytics use cases.
Strong understanding and previous experience of stitching multiple disparate capabilities together within a united platform application framework
Knowledge of financial concepts including revenue, costs and profitability is a must
Strong leadership, project and process management skills, and the ability to lead cross functional teams in a matrix environment
Excellent communication and presentation, analytical skills, and ability to develop relationships with key internal and external contacts
Excellent analytical and problem solving skills, with the ability to distill complex and/or ambiguous problems into clear, actionable plans
Experience developing new products and taking them from concept to a successful market launch
Great-to-haves
Experience working with both Waterfall and Agile service development and project management processes
Ability to effectively communicate, sell ideas and influence, build your vision and gain buy-in across the organization
A passion for sharing your knowledge & expertise with team members and eagerness to learn from others
Who is TELUS?
We're a high-performing team of individuals who collectively make TELUS one of the leading telecommunications companies in Canada. Our competitive consumer offerings include wireline, wireless, internet and Optik TV™. We also deliver a compelling range of products and services for small, medium and large businesses; and have carved out a leadership position in the health, energy, finance and public sector markets with innovative industry specific solutions.
Everyone belongs at TELUS. It doesn't matter who you are, what you do or how you do it, at TELUS, your unique contribution and talents will be valued and respected. Because the more diverse perspectives we have the more likely we are to crack the code on what our customers want and our communities need.
Do you share our passion?
At TELUS, you create future friendly® possibilities.
At TELUS, we are committed to diversity and equitable access to employment opportunities based on ability.
Primary Location: CA-BC-Vancouver
Other Locations: CA-QC-Montreal, CA-AB-Calgary, CA-ON-Toronto, CA-AB-Edmonton
Apply
Your application has been successfully submitted.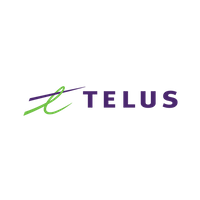 All Connected for Good