Marketing Director – Enterprise Vertical Solutions
Telus
Full time
Toronto, ON, Canada Remote
Sep 19
Be a part of TELUS Enterprise Solutions' transformational journey as we launch Enterprise Vertical Solutions
The Enterprise Vertical Solutions (EVS) strategy is to leverage intimacy and empathy to support customers' success through scalable vertical solutions. You will be part of the newly created Enterprise Vertical Solutions team, an exciting new organization devoted to solving customer and industry challenges leveraging the best of TELUS. This dynamic individual will possess a strong bias for customer outcomes leveraging a strategic marketing background.
In this role you will have 4 key initiatives:
Act as the Chief Marketing Officer (CMO) for TELUS communications solutions supporting the Agriculture vertical, managing the P&L and deploying the tactical initiatives to drive growth and achieve our financial goals.
Translating vertical knowledge into vertical marketing plans and vertical solutions.
Delivering expert insight and vertical market knowledge that enable the sales and sales support channels to build and grow the sales funnel.
Growing brand value and awareness in key vertical markets.
Here's how
Lead the development of new vertical marketing strategies, subsequent tactical initiatives and measurable initiatives to drive growth
Identify key segment value propositions and highlight opportunities via desired customer outcomes
Collaborate with Product teams across TELUS to develop solutions that address vertical challenges
Build strong relationships with marketing peers, product teams, sales and channel teams to ensure campaign effectiveness from and end-to-end value chain
Solve complex and ambiguous problems to its component parts, and then propose actionable solutions
Demonstrate customer empathy and an ability to see things from the customer's perspective, with an understanding that every decision impacts the customer experience
Drive innovation, creativity, and team collaboration to continuously improve upon best practices and standard processes
Develop marketing plans and go-to-market strategies to serve the reach, adoption and customer satisfaction goals
Create and deliver integrated marketing programs including development of budget, value prop and KPIs;
Develop customer communication program to drive measurable results while ensuring the customer journey is optimal and contributes to a high likelihood to recommend;
Engage in qualitative and quantitative research for key Enterprise segment verticals
Qualifications
Ideal Candidate
Collaborator – familiar with and comfortable working with matrix organization leveraging strong relationships to drive solutions and outcomes
Problem solver – able to easily pivot and find new, innovative solutions
Self-starter – able to work independently; anticipates needs and takes initiative
Analytical – able to quickly synthesize key information and take action to drive results
Adaptable – comfortable working in a dynamic, quickly evolving environment
Team oriented – exceptionally strong interpersonal skills, works well with individuals across teams
Calm & confident in crisis situations
Organized – excellent time management and prioritization skills
Required Experience & Skills:
7-10 years' experience in the areas of Marketing and/or Business Development
Marketing experience and knowledge related to IT Services / Telecom, as well as, demonstrated understanding of how to create vertical specific solutions
Proven innovative track record of success and well holistic marketing experience – market planning & analysis, strategy, campaign design, launch and assessment
Experience integrating cost/benefit analysis into decision-making to maximize shareholder value
Proven experience seeking and acting upon customer feedback and research
Ability to inspire a culture of partnership with internal/external customers to create mutually beneficial processes, products and services
Ability to collaborate with others (internally and with partners) in changing, expanding or creating new processes/products/services to produce customized, converged solutions for a specific market vertical
Required Professional Designation/Certification:
Post-Secondary degree, diploma or equivalent in experience
Who is TELUS?
We're a high-performing team of individuals who collectively make TELUS one of the leading telecommunications companies in Canada. Our competitive consumer offerings include wireline, wireless, internet and Optik TV™. We also deliver a compelling range of products and services for small, medium and large businesses; and have carved out a leadership position in the health, energy, finance and public sector markets with innovative industry specific solutions.
Everyone belongs at TELUS. It doesn't matter who you are, what you do or how you do it, at TELUS, your unique contribution and talents will be valued and respected. Because the more diverse perspectives we have the more likely we are to crack the code on what our customers want and our communities need.
Do you share our passion?
At TELUS, you create future friendly® possibilities.
At TELUS, we are committed to diversity and equitable access to employment opportunities based on ability.
Primary Location: CA-ON-Toronto
Other Locations: CA-QC-Montreal, CA-AB-Calgary, CA-BC-Vancouver, CA-AB-Edmonton
Apply
Your application has been successfully submitted.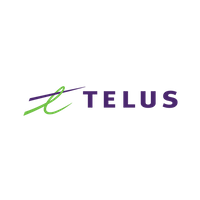 All Connected for Good