Senior Market Manager-GTM Planning
Telus
Full time
Toronto, ON, Canada
Sep 19
Make strategic decisions that will shape the future
Join our team
The Consumer Mobility GTM Planning Team is responsible for profitable growth of the business through short-term and long-term 4P marketing activity and strategies. We are at the centre of the Consumer Mobility Solutions organization and work with a large group of cross-functional stakeholders to bring our ideas to life.
Here's the impact you'll make and what we'll accomplish together
You'll be responsible for leading the development of the big picture marketing plan across TELUS' Consumer Mobility brands. This includes synthesizing business priorities, consumer research and industry trends to develop recommendations. You'll ensure the annual strategy acts as a north star when it's time to turn plans into action by facilitating quarterly planning discussions. You'll work closely with teams across the Consumer Marketing organization, and with downstream teams to ensure that cross-functional resources can adequately support marketing priorities. This is a newly created role, which will allow the successful candidate to put their stamp on how marketing planning is conducted within the organization, and give them strong exposure to leadership across the business. If you are a motivated, curious individual looking to hone your marketing skills in a fast-paced environment, this is an ideal opportunity for you.
Here's how
Lead the annual marketing planning exercise
Drive the quarterly go-to-market planning exercise across brands to ensure cross-functional teams can effectively support business priorities
Develop a strong understanding of Mobility business priorities and industry context in order to develop recommendations and facilitate effective operational decision-making
Own the 4P marketing strategy and execution for brand campaigns and key strategic initiatives
Initiate improvements to existing planning process as necessary
Qualifications
You're the missing piece of the puzzle
University Degree, preferably in Business Administration
Minimum of 4-6 years of relevant marketing experience in the telecommunications industry or B2C space
Confident in engaging with a diverse set of stakeholders and collaborating with leaders across the organization to influence decisions
Recognized as a strategic and creative thinker who always comes up with innovative ideas and solutions
Proven ability to develop and implement cross-functional project plans
Comfortable with ambiguity
Embrace a culture of ownership with the desire to continually improve and try new things
Who is TELUS?
We're a high-performing team of individuals who collectively make TELUS one of the leading telecommunications companies in Canada. Our competitive consumer offerings include wireline, wireless, internet and Optik TV™. We also deliver a compelling range of products and services for small, medium and large businesses; and have carved out a leadership position in the health, energy, finance and public sector markets with innovative industry specific solutions.
Everyone belongs at TELUS. It doesn't matter who you are, what you do or how you do it, at TELUS, your unique contribution and talents will be valued and respected. Because the more diverse perspectives we have the more likely we are to crack the code on what our customers want and our communities need.
Do you share our passion?
At TELUS, you create future friendly® possibilities.
At TELUS, we are committed to diversity and equitable access to employment opportunities based on ability.
Primary Location: CA-ON-Toronto
Schedule: Full-time
Apply
Your application has been successfully submitted.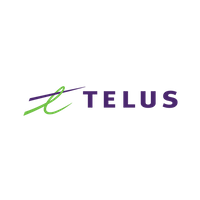 All Connected for Good