Talent Manager - Technology New Graduate Program
Telus
Full time
Vancouver, BC, Canada Remote
Sep 19
Lead and support the future generation of technology talent!
Join our team
Through our Graduate Technology Leadership Program (GTLP) and Engineering & Technology Co-op Program (ETCP), TELUS is investing in the development of a strong talent pipeline that thrives in an ever-changing, technology-driven world.
Team members in these programs help create innovative technologies and solutions for our customers, and we're passionate about supporting this next generation of talent in their career journey by:
providing leadership, coaching and career development
offering customized training and mentoring programs including taking the GTLP to the next level by working with our technical leadership team to develop specific training programs for each technology work stream
delivering a highly engaging team member experience through our relentless focus on program excellence
In collaboration with senior leaders across our technology disciplines, we identify future skill requirements in strategic areas and develop long-term strategies to help fulfill these business needs.
Here's the impact you'll make and what we'll accomplish together
As a Manager, Technology Strategy on the GTLP and ETCP team, you'll provide leadership in the development and execution of strategies to attract, develop and retain top engineering and computer science co-op students and new grads. You'll be a brand ambassador for TELUS and our GTLP and ETCP, as well as an active member of the recruitment committee. You'll support your team members with their rotational assignments, from their entry into the program through to their graduation and placement into strategic areas of the business.
This position reports to the Director, Technology Strategy – Strategic Initiatives, and partners closely with the executive leadership team and the program sponsor, the Chief Technology Officer.
Here's how
Talent development & management
Provide leadership and coaching to program team members to support their progress and success based on customized and clear performance goals and learning plans
Align technology rotation assignments with the development plans of program team members
Ensure successful program management to support team member's training and development activities
Campus engagement & recruitment
Raise the brand awareness of TELUS, the GTLP and the ETCP by:
fostering strong relationships with university career centers, student groups and faculty members
developing a marketing strategy and calendar of events to build awareness of our career opportunities and attract students to TELUS
participating in a broad range of events on and off campus (e.g., career fairs and hackathons)
Lead the recruitment process by shortlisting candidates and conducting phone screens/panel interviews
Analyze feedback, results and other data to identify trends and opportunities for improvement
Strategy & program management
Collaborate with senior technology leaders and executives to evolve the design and delivery of the GTLP and ETCP programs
Track KPIs and provide project updates for executive-level leaders
Enhance program competitiveness by staying abreast of changes in technology, industry and talent management best practices
Qualifications
You're the missing piece of the puzzle
Recognized as an inspiring leader who is passionate about motivating and coaching team members to achieve high performance and meet their career objectives
Respected as a collaborative partner with exceptional communication, presentation and influencing skills, someone who can work closely with technology leaders to develop our team members
Appreciated for your ability to excel and deliver desired outcomes in a robust, fast paced environment by leveraging organizational skills, setting goals, prioritizing activities and managing multiple deliverables
Regarded as a strategic thinker with strong business and analytical acumen who can work through process challenges and find positive outcomes
A bachelor's degree in Business, Engineering, Computer Science, Human Resources, or another technology-related discipline
Flexibility to travel to and participate in campus events outside normal work hours as required
Who is TELUS?
We're a high-performing team of individuals who collectively make TELUS one of the leading telecommunications companies in Canada. Our competitive consumer offerings include wireline, wireless, internet and Optik TV™. We also deliver a compelling range of products and services for small, medium and large businesses; and have carved out a leadership position in the health, energy, finance and public sector markets with innovative industry specific solutions.
Everyone belongs at TELUS. It doesn't matter who you are, what you do or how you do it, at TELUS, your unique contribution and talents will be valued and respected. Because the more diverse perspectives we have the more likely we are to crack the code on what our customers want and our communities need.
Do you share our passion?
At TELUS, you create future friendly® possibilities.
At TELUS, we are committed to diversity and equitable access to employment opportunities based on ability.
Primary Location: CA-BC-Vancouver
Other Locations: CA-ON-Toronto, CA-AB-Edmonton, CA-QC-Montreal
Apply
Your application has been successfully submitted.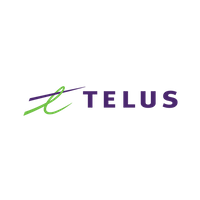 All Connected for Good