IT & DEVOPS SERVICES DIRECTOR
This job is no longer accepting applications.
Crakmedia is a world leader in web performance marketing. Thanks to an experienced team of media buyers and its own affiliate marketing platform, the company has been growing exponentially for the past 3 years and aims to maintain this course in the future!
Being an IT & DevOps Services Director at Crakmedia involves: ensuring the support, development, and alignment of both IT and DevOps teams, as well as ensuring sound management of projects, infrastructures, and support offered to different departments.
At Crakmedia, an IT & DevOps Services Director is in charge of:
Supervise, manage and plan the operations of the team;
Contribute to the development, supervision, and support of employees;
Contribute to the definition of the department's processes and documentation;
Educate team members on the latest industry trends and emerging technologies.
 
IT Services
Manage the various tools used in the company by ensuring: contract management, renewals, software, and hardware inventory, cost monitoring, and optimization of the multiple tools used;
Coordinate projects relating to network infrastructure, hardware, and applications of local and remote servers;
Ensure the proper execution of the production of IT infrastructures;
Establish and maintain standards, models, and principles in terms of infrastructure and security;
Manage the technical support offer for projects to improve the efficiency of R&D teams.
DevOps
Supervise, manage and plan the operations of the team;
Monitor technological trends and recommend solutions in terms of IT infrastructure to reduce costs;
Assist R&D teams with deployment strategies and plan the capacity of various environments;
Work with the R&D teams to deploy and maintain tools supporting software development cycle, configuration, and deployment management;
Contribute to projects' functional and architectural specifications by considering development, deployment, infrastructure, hosting services, and management elements.
To be able to perform in this position, we believe it is essential that you:
Have solid experience in IT and / or DevOps team management;
Have experience in operational planning;
Be knowledgeable about system administration, more specifically in a Cloud and Linux based environment;
Have experience with the following technologies: MySQL, PostGre; AWS Cloud, and Docker.
Apply
Your application has been successfully submitted.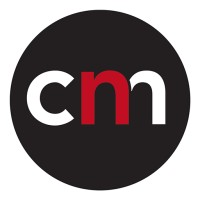 Build marketing technologies & create audiences for world-leading brands