BUSINESS INTELLIGENCE (BI) VP
This job is no longer accepting applications.
Crakmedia is a world leader in web performance marketing. Thanks to an experienced team of media buyers and its own affiliate marketing platform, the company has been growing exponentially for the past 3 years and aims to maintain this course in the future!
Being a Business Intelligence (BI) Vice-President at Crakmedia involves being a leader when it comes to data and everything related to the BI field. It involves providing a strategic alignment for projects and initiatives related to BI and analytics, while ensuring a cohesive vision for concerned entities (SEO, sales, administration, product development, etc.)
At Crakmedia, the BI Vice-president is in charge of: 
Defining, uniformising, structuring and managing the strategy surrounding business intelligence and analytics as well as projects emerging from that strategy; 
Communicating the vision, alignment and "services" offered to internal clients and making sure data is at the center of the company's practice and decisions. 
Acting as a BI expert by translating the company's needs into projects related to data as well as projects related to business practice data; 
Aligning, leading, and coaching the BI team in order to oversee their development;
Developing and maintaining a collaborative work relationship that is both effective and efficient with the Sales, Marketing, Admin and Development teams;
Establishing, communicating and tracking the department's objectives and KPIs and making sure they follow the planned alignment;
Participating in the company's Executive Committee. 
To be able to perform in this position, we believe it is essential that you:
Have a minimum of 15 years of relevant management experience and are able to provide a roadmap marked with successful sizeable projects related to BI and data management; 
Demonstrate a strong understanding and in-depth mastery of notions related to analysis, Big Data, and artificial intelligence in a Cloud context - as well as relevant experience in the management of related projects;
Demonstrate a strong ability to understand the company's context and needs, and an ability to align the practices, objectives and teams along with those variables; 
Are a motivating and challenging coach and leader to your teams in order to allow them to grow and perform. 


 
Apply
Your application has been successfully submitted.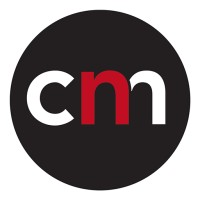 Build marketing technologies & create audiences for world-leading brands