FINANCIAL ANALYST
This job is no longer accepting applications.
Crakmedia is a world leader in web performance marketing. Thanks to an experienced team of media buyers and its own affiliate marketing platform, the company has been growing exponentially for the past 3 years and aims to maintain this course in the future!
Being a Financial Analyst at Crakmedia involves participating in accounting and financial operations and contributing to supporting the company's growth by acting as an advisor within the finance team. 
At Crakmedia, a Financial Analyst is in charge of: 
Participating in the monthly financial status closing tasks for the group's various societies, preparing various analyzes and reports, as well as helping out with any related administrative tasks;
Identifying, analyzing and explaining the budget variances and collaborating with the operations teams in order to suggest corrective actions when necessary; 
Elaborating financial projections for the group's societies, as well as analyzing and predicting the impact of strategic and operational decisions on financial results;
Participating in improvement projects regarding financial, accounting or operational processes.
Evaluating, elaborating, and setting up internal controls in collaboration with various departments within the company; 
Participating in various one-off projects within the finance department. 
To be able to perform in this position, we believe it is essential that you:
Have a Bachelor's degree in accounting sciences;
Have over 3 years of related experience, preferably in an environment revolving around information technology;
Are a member of the CPA Order (an asset);
Have excellent communication skills and are able to popularize financial results; 
Master Excel and possess an easiness when using digital tools; 
Are very comfortable in a completely digital environment comprising a wide variety of systems; 
Work well in a multidisciplinary team, and are able to carry many projects through at once; 
Are autonomous, creative, curious, and dynamic; 
Are comfortable with French and English, orally as well as in writing. 
Apply
Your application has been successfully submitted.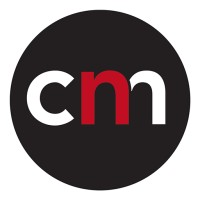 Build marketing technologies & create audiences for world-leading brands