ETL DEVELOPER
This job is no longer accepting applications.
Crakmedia is a world leader in web performance marketing. Thanks to an experienced team of media buyers and its own affiliate marketing platform, the company has been growing exponentially for the past 3 years and aims to maintain this course in the future!
Being an ETL Developer at Crakmedia involves extracting, transforming, and downloading data in order to meet the demands of our BI team applicants. 
At Crakmedia, an ETL Developer is in charge of: 
Monitoring the two dozen different processes rolling through on a daily basis; 
Developing, designing, and testing the new processes; 
Insuring the maintenance, improvement and troubleshooting of ETL processes; 
Executing ETL processes on demand. 
To be able to perform in this position, we believe it is essential that you:
Have experience in a similar position;
Have completed studies in a relevant field; 
Have experience in a technical environment similar to ours; 
Have experience with API web services; 
Are familiar with Java, design patterns, SQL, GIT, and ETL tools; 
Are familiar with AWS, Docker, SalesForce, CI/CD (assets). 
A few additional details regarding the position :
Programming languages: JavaScript and Java
ETL tools: Pentaho
Technical environment: Atlassian suite, Docker, AWS, Linus, Windows
Apply
Your application has been successfully submitted.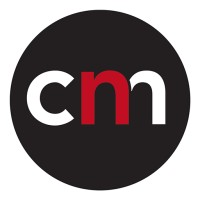 Build marketing technologies & create audiences for world-leading brands