Technical Sourcer
This job is no longer accepting applications.
Who we are:
Relationships? We're all about 'em. Common Room is focused on enabling deeper relationships between organizations and the people who use their products and services. 
We believe that 'community' is more than a buzzword—it's a powerful collection of people who empower each other by sharing knowledge, ideas, feedback, code, curiosity, and enthusiasm. And we believe that it's time to enable a new type of relationship between organizations and their community members - one that's based on authenticity, collaboration, and communication across platforms like Slack, Twitter, Discord, GitHub, Intercom, and more. At Common Room, we're building more than the tools that help organizations build and nurture their communities—we're building a whole new way of working with the people that matter most. We're leading a new category specifically focused on the importance of community and, alongside our customers, we're determining what a best-in-class experience for community-centric growth should look like, feel like, and what it should deliver. 
You + Common Room? You'd be joining a team that revels in asking hard questions, collaborating gladly, and making decisions quickly—a team that values simplicity, passion, trust, each other, and our customers above all. 
So hello! Please, knock on our door. We'd love to meet you.
Why we need you:
We are a Series B startup in hypergrowth mode that must triple the size of our engineering team by the end of the year. We need someone who understands the difficulty of identifying stellar talent in a crowded market where engineers have many options. Your focus will be to engage active and passive candidates for critical engineering roles and help build the overall sourcing function within recruiting. This role is more than simple recruiting - you should be able to effectively communicate with candidates, articulate career opportunities, and develop messaging strategies that engage talent. You'll leverage your technical and business knowledge to develop meaningful recruiting strategies which promote various methods to source, message, evaluate, and pipeline technical candidates for Common Room. 
You would enjoy being a member of our team if you:
Have 6+ years technical sourcing experience with an agency/search firm or in-house recruiting team
Thrive in an early stage startup that is in the process of building the staffing/talent acquisition function
Find different ways to build talent pipelines and execute on tactical research, referral generation, and sourcing campaigns
Love to dig for hard to find talent for a variety of niche and highly technical roles
Have a passion for understanding and engaging diverse talent
Utilize different creative types of sourcing methods beyond LinkedIn and internal databases
Partner with key stakeholders to build and implement effective recruiting strategies
Communicate sourcing strategies to internal stakeholders with data, deliverables, and timelines
Develop and implement new recruiting processes and fine tune existing processes for efficiency 
Can change priorities without missing a beat depending on team/business needs
Our values:
Be Customer-centric - We work backwards from the needs of our customers. The crisp articulation of customer value guides our decisions.
Take Ownership - We move with speed and decisiveness and aren't afraid to take calculated risks. We hold ourselves accountable for outcomes we own.
Strive for Simplicity - We choose simplicity over complexity whenever possible. We seek to identify and understand the essential quality of what we are building.
Dream Big - Where others see constraints, we see opportunities to bring new ideas to life. The best ideas ask "what if?"  
Craft Excellence - We take pride in our craft and are relentless in our pursuit of excellence. But we also know real artists ship.
We're In this Together - We measure personal success by the success of our customers and teammates. Relationships matter, and the strongest ones are built on the foundations of trust, enablement, and transparency.
Our benefits:
Our investment in caring for our employees and their families is a key part of our values and culture at Common Room:
Competitive base compensation with meaningful equity ownership
Health insurance including medical, dental, and vision
We pay 100% of your employee premium and 50% of your premium for any dependents
Unlimited Paid Time Off
9 Paid Company Holidays
Work from home policy including a laptop and support for your home office needs
401(k) self contribution (coming soon)
Opportunity to join a diverse, passionate, and fun team at a pivotal time in the company's lifecycle
Remote friendly (west coast preferred)
Common Room provides equal employment opportunities to all employees and applicants for employment and prohibits discrimination and harassment of any type without regard to race, color, religion, age, sex, national origin, disability status, genetics, protected veteran status, sexual orientation, gender identity or expression, or any other characteristic protected by federal, state or local laws.
Apply
Your application has been successfully submitted.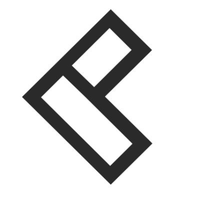 City living made better.