Design Lead
Slack
Full time
United States Remote
Sep 19
The Design Lead is responsible for strategically important projects and helping drive the brand vision and execution. You will bring the Slack brand to life and will work in partnership with marketing to ensure the brand is communicated thoughtfully and impactfuly across all mediums. You will be a key point of contact for high-level stakeholders, external agencies, and contractors. You will drive your design projects from concept to execution with little oversight.
To succeed, you should be a creative multitasker with the ability to lead by example and consistently inspire the team to create captivating and compelling design solutions. You are collaborative and flexible, willing to dive into any stage of a project and help the entire team level up their work. You should be inspirational, perceptive, and detail-oriented with a great mind for conceptual thinking and realizing the vision of the project at hand.
Slack has a positive, diverse, and supportive culture—we look for people who are curious, inventive, and work to be a little better every single day. In our work together we aim to be smart, humble, hardworking and, above all, collaborative. If this sounds like a good fit for you, why not say hello?
What you will be doing
Drive the design strategy and concept, and then execute the solution for high-visibility projects such as continuing to refine and build out the Slack brand across marketing materials, internal and external company initiatives, and our brand campaign.
Troubleshoot project or process problems as they arise and initiate improvements to design, collaboration, and efficiency processes as needed.
Be a thoughtful and articulate advocate for the brand within Slack and an ambassador for Slack in the creative community (e.g. by spearheading design events at Slack and/or cultivating our online presence).
Collaborate and ideate with designers and cross-functional partners to maintain and build upon visual brand standards for a wide range of design needs.
Mentor designers on the team, creating a strong sense of purpose and community, and promoting a culture of design excellence.
Set goals, provide updates and solicit feedback on your projects from your team and your stakeholders.
Present to cross-functional partners both inside and outside of marketing, including to all levels of leadership through to C level.
Stay on top of the competitive design landscape to better understand brand objectives, target markets, and industry trends and share these insights with the team.
Thrive in a dynamic, fast-paced environment.
What you should have
8+ years of visual design experience, with previous mentorship/leadership experience.
An outstanding portfolio, showcasing strong typography, visual design and brand system implementation. Illustration and animation skills are a bonus.
Strong conceptual and executional skills, with a knack for visual story-telling.
High level of accountability and motivation.
Strong interpersonal skills, time and project management, presentation, leadership, and communication skills.
Ability to delegate and collaborate with team members, contractors, agencies, or other external vendors.
Prioritization of business needs and an understanding of how to manage internal priorities/constraints.
Receptiveness to receiving feedback and thoughtfulness and clear articulation around delivering feedback.
Adaptability and quick thinking for times when projects change, timelines shift, or scopes vary. Knowledge around how to navigate these situations and ability to mitigate issues as they arise.
Maintain a high-bar for creative quality for yourself and others while pushing to find the best solution to meet company goals.
Slack is registered as an employer in many, but not all, states. If you are not located in or able to work from a state where Slack is registered, you will not be eligible for employment.
Slack is an Equal Opportunity Employer and participant in the U.S. Federal E-Verify program. Women, minorities, individuals with disabilities and protected veterans are encouraged to apply. Slack will consider qualified applicants with criminal histories in a manner consistent with the San Francisco Fair Chance Ordinance.
Slack has transformed business communication. It's the leading channel-based messaging platform, used by millions to align their teams, unify their systems, and drive their businesses forward. Only Slack offers a secure, enterprise-grade environment that can scale with the largest companies in the world. It is a new layer of the business technology stack where people can work together more effectively, connect all their other software tools and services, and find the information they need to do their best work. Slack is where work happens.
Ensuring a diverse and inclusive workplace where we learn from each other is core to Slack's values. We welcome people of different backgrounds, experiences, abilities and perspectives. We are an equal opportunity employer and a pleasant and supportive place to work.
Come do the best work of your life here at Slack.
Apply
Your application has been successfully submitted.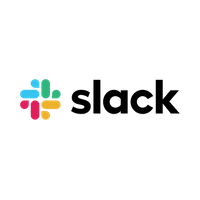 We're on a mission to make working life simpler, more pleasant and more productive — for everyone.