Engineering Manager, Cloud (Demand/Traffic Engineering)
Slack
Full time
United States Remote
Sep 19
About the Team
Slack is looking for an engineering leader for our Demand/Traffic Engineering team which enables fast and reliable delivery of Slack to our 12M+ (and growing fast!) globally distributed daily active users. We are responsible for traffic management both at the Edge and within our cloud infrastructure, working to drive up reliability and drive down latency. We partner closely with SRE and application developers, enabling them to focus on implementing business logic instead of worrying about how to get traffic in and out of their services.
Slack already has a mature and stable infrastructure but we are taking everything to the next level by implementing even more intelligent components that utilize real-time performance metrics to make traffic routing decisions and further optimize our customer experience. Our team consists of hybrid systems, software, and network engineers who take ownership of large scale infrastructure while continuously improving reliability and building automation.
In summary, we look after the ingress/egress load-balancing tier for Slacks global traffic.
The scale and complexity of Slack's network is a unique opportunity. Combined with the explosive rate of growth we expect this to be one of the world's best traffic engineering teams, tackling tough problems on a global scale. This team headquarters at Slack's HQ in SF with the addition of our Demand/Traffic team in Dublin, Ireland. You will be close partners with the Engineering Manager in Dublin and manage this San Francisco-based team.
Slack has a positive, diverse, and supportive culture — we look for people who are curious, inventive, and work to be a little better every single day. In our work together we aim to be smart, humble, hardworking and, above all, collaborative. If this sounds like a good fit for you, why not say hello?
About the Role
Your responsibilities include:
Support the Demand/Traffic team with servant leadership and strategy development
Recruit and retain the technical talent required to solve our toughest design and support problems
Foster a work culture that encourages individual decision-making and innovation
Support frequent and effective feedback between team members
Develop communication programs that connect the team to the rest of the organization and support daily prioritization and decision-making for the team
Represent Slack engineering and management in industry events
You might be a good fit if:
You have direct experience managing your company's infrastructure with a public cloud provider.
You are passionate about management, coaching, and creating opportunities to support your directs' success.
Your leadership style makes space for multiple senior engineers and supports the growth of everyone on your team to keep pace with rapid change
You are able to weigh several and often conflicting constraints and make rapid decisions in a dynamic and quickly-growing company.
You are highly organized. With many people doing many things in a fast-paced company, strong organizational skills—both for yourself and for the team—will be required.
Qualifications:
You are not expected to deliver code, but you should possess enough technical experience in Demand or Traffic automation and tooling to recognize the important decisions your team faces and give meaningful advice.
You have several years experience serving in an engineering management role.
You possess extraordinary written and verbal communication skills.
Bachelor's degree in Computer Science, Engineering or related field, or equivalent training, fellowship, or work experience.
Slack is registered as an employer in many, but not all, states. If you are not located in or able to work from a state where Slack is registered, you will not be eligible for employment.Visa sponsorship may not be available in certain remote locations.
Visa sponsorship is not available for candidates living outside the country of this position.
Slack is an Equal Opportunity Employer and participant in the U.S. Federal E-Verify program. Women, minorities, individuals with disabilities and protected veterans are encouraged to apply. Slack will consider qualified applicants with criminal histories in a manner consistent with the San Francisco Fair Chance Ordinance.
Slack has transformed business communication. It's the leading channel-based messaging platform, used by millions to align their teams, unify their systems, and drive their businesses forward. Only Slack offers a secure, enterprise-grade environment that can scale with the largest companies in the world. It is a new layer of the business technology stack where people can work together more effectively, connect all their other software tools and services, and find the information they need to do their best work. Slack is where work happens.
Ensuring a diverse and inclusive workplace where we learn from each other is core to Slack's values. We welcome people of different backgrounds, experiences, abilities and perspectives. We are an equal opportunity employer and a pleasant and supportive place to work.
Come do the best work of your life here at Slack.
Apply
Your application has been successfully submitted.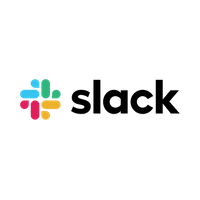 We're on a mission to make working life simpler, more pleasant and more productive — for everyone.