Senior Software Engineer - Infrastructure
This job is no longer accepting applications.
While candidates in the listed locations are encouraged for this role, candidates in other locations will be considered.
At Databricks, we are obsessed with enabling data teams to solve the world's toughest problems, from security threat detection to cancer drug development. We do this by building and running the world's best data and AI infrastructure platform, so our customers can focus on the high value challenges that are central to their own missions.
Founded in 2013 by the original creators of Apache Spark, Databricks has grown from a tiny corner office in Berkeley, California to a global organization with over 1500 employees. Thousands of organizations, from small to Fortune 100, trust Databricks with their mission-critical workloads, making us one of the fastest growing SaaS companies in the world.
Our engineering teams build highly technical products that fulfill real, important needs in the world. We constantly push the boundaries of data and AI technology, while simultaneously operating with the resilience, security and scale that is critical to making customers successful on our platform.
We develop and manage some of the largest scale software systems on the planet. The teams are at the forefront of the Cloud revolution, building highly scalable multi cloud infrastructure and distributed systems to launch millions of virtual machines a day, generating terabytes of logs and processing exabytes of data every single day. At our scale, we regularly observe cloud hardware, network, and operating system faults, and our software must gracefully shield our customers from any of the above.
Our philosophy at Databricks is that we grow and win by enabling our engineering teams to iterate rapidly from idea to production. Consequently, we invest heavily in areas that improve engineering productivity, software quality, and build scalable infrastructure in order to ensure that we continuously deliver the highest quality products to our customers.
As a software engineer on the Infrastructure teams, you will be responsible for architecting and building scalable systems to power the Databricks platform, making it the de-facto platform for running Big Data and AI workloads. You will build and extend the Databricks infrastructure platform, which includes multi-cloud systems and services for managing thousands of Kubernetes clusters at scale, storing petabytes of data, highly scalable and distributed API gateways, rate limiting framework, network security and encryption, developer tools and infrastructure (we use Bazel), testing frameworks, and scalable CI/CD framework among many others.
The impact you will have:
Build and extend core components of the core Databricks infrastructure
Architect multi-cloud systems and abstractions to enable the Databricks product to seamlessly run on top of existing Cloud providers
Optimize software development workflows for engineering and operational efficiency.
Use our own data and AI platform (yes!) to analyze build and test logs and metrics to identify key areas for improvement.
Design and implement automated build, test, and release infrastructures.
Set and uphold the standard for engineering processes to support high quality engineering, including style and code checking, test harnesses, and release packaging.
What we look for:
BS/MS/PhD in Computer Science, or a related field
3+ years of experience writing production code in one of: Java, Scala, JavaScript, C++ or Python
Passion for building highly scalable and reliable infrastructure
Experience architecting, developing, deploying and operating large scale distributed systems at scale
Experience with cloud APIs (e.g., a public cloud such as AWS, Azure, GCP or an advanced private cloud such as Google, Facebook)
Experience with cloud technologies, e.g. AWS, Azure, GCP, Docker, Kubernetes, Terraform.
Apply
Your application has been successfully submitted.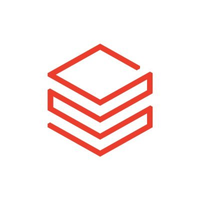 Databricks is the data and AI company, helping data teams solve the world's toughest problems.