Senior Product Security Software Engineer
This job is no longer accepting applications.
At Databricks, we are passionate about helping data teams solve the world's toughest problems, from security threat detection to cancer drug development. We do this by building and running the world's best data and AI infrastructure platform that enables our customers to focus on the high value challenges that are central to their own missions.
Founded in 2013 by the original creators of Apache Spark, Databricks has grown from a tiny corner office in Berkeley, California to a global organization with over 1000 employees. Thousands of organizations, from small to Fortune 100, trust Databricks with their workloads, making us one of the fastest growing SaaS companies in the world.
Our engineering teams build technical products that fulfill real, important needs in the world. We always push the boundaries of data and AI technology, while simultaneously operating with the reliability, security and scale that makes customers successful on our platform.
The Product Security organization enables customers to trust their most sensitive data and workloads to Databricks by building impactful security features, driving security best practices in engineering, and baking security into each step of the product life cycle.
As one of the first hires of Product Security, you will help identify the most important focus areas and establish the organizational charter. You will report to the Head of Product Security.
Databricks offers perks including unlimited time off, gym membership reimbursement, and market-leading compensation packages.
The impact you will have:
Build foundational security automation projects, such as vulnerability management, asset inventory, and static analysis
Create security primitives that allow our developers to produce secure software easily
Lead projects that solve entire categories of security defects
What we look for:
4+ years of experience building software to automate security
Expertise in building and operating reliable software
Apply
Your application has been successfully submitted.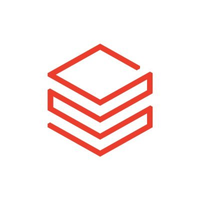 Databricks is the data and AI company, helping data teams solve the world's toughest problems.