Engineering Manager, Tools & Infrastructure
This job is no longer accepting applications.
At Databricks, we are obsessed with enabling data teams to solve the world's toughest problems, from security threat detection to cancer drug development. We do this by building and running the world's best data and AI infrastructure platform, so our customers can focus on the high value challenges that are central to their own missions.
Founded in 2013 by the original creators of Apache Spark, Databricks has grown from a tiny corner office in Berkeley, California to a global organization with over 1000 employees. Thousands of organizations, from small to Fortune 100, trust Databricks with their mission-critical workloads, making us one of the fastest growing SaaS companies in the world.
Our engineering teams build highly technical products that fulfill real, important needs in the world. We constantly push the boundaries of data and AI technology, while simultaneously operating with the resilience, security and scale that is critical to making customers successful on our platform.
We develop and operate one of the largest scale software platforms. The fleet consists of millions of virtual machines, generating terabytes of logs and processing exabytes of data per day. At our scale, we regularly observe cloud hardware, network, and operating system faults, and our software must gracefully shield our customers from any of the above.
Our philosophy at Databricks is that we grow and win not by building the best software artifact at a given point in time, but by enabling our engineering teams to iterate rapidly from ideation to production. Consequently, we invest heavily in areas that improve engineering productivity and operational efficiency in order to ensure that we continuously deliver the highest quality products to our customers.
The impact you will have:
Recruit a world-class software engineering team, from sourcing to closing.
Lead and drive high performance engineering team with goal to improve productivity for the overall engineering.
Establish high technical standards through processes and culture.
Mentor and coach engineers to help them carve out a fulfilling career.
Help develop a multi-year vision with incremental deliverables.
Roll up the sleeves and implement major parts of the vision.
Evangelize and uphold our cultural principles: be customer obsessed, be data-driven, team work makes the dream work, and own it.
What we look for:
At least two years of experience building and leading highly complex, technical engineering teams.
Ability to attract, hire, and coach world-class engineers. Can uplevel existing team via hiring top-notch senior talent, growing leaders and helping struggling members. Can gain trust of team and guide their careers.
Comfortable working with ambiguity and multiple stakeholders.
Demonstrated ability to work well with other groups (Internal engineering teams).
Experience managing developer productivity/tooling teams.
Experience with build systems and Continuous Integration/Continuous Deployment frameworks.
Good knowledge of Scala or Java and Python.
Experience with container technologies, such as Docker.
Experience with cloud APIs (e.g., a public cloud such as AWS, Azure, GCP or an advanced private cloud such as Google, Facebook).
An understanding of the value of Asha bubble tea to engineering productivity.
BS/MS/PhD in Computer Science, or a related field
Apply
Your application has been successfully submitted.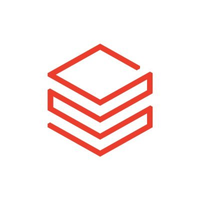 Databricks is the data and AI company, helping data teams solve the world's toughest problems.