Engineering Manager - Runtime
This job is no longer accepting applications.
In this role, you will work closely with leaders across the company, within engineering, as well as with product management, field engineering, recruiting and HR. You will be responsible for ensuring sustained hiring of the highest quality talent, organizational design and alignment with peer/partner teams within and outside engineering and robust processes for efficient execution against product strategy.
The impact you will have:
Deliver a high quality compute fabric and platform abstractions for resource, access control and environment management
Ensure high SLAs across owned services (at least 4 9's, low/no regressions)
Grow a world class team of software engineers working on our compute fabric. Increase headcount by 10+ engineers in next 18 months, with continued growth beyond that according to product objectives. Hire top-notch staff+ level talent
Ensure consistent delivery against milestones and strong alignment with the field working "two-in-a-box" with product leadership
Evolve organizational structure to align with long term initiatives, build strong "5 ingredient" teams with good comms architecture
Manage technical debt, including long term technical architecture decisions and balance product roadmap
What we look for:
Can ensure the team builds high quality and reliable infrastructure services. Experience being responsible for testing, quality, and SLAs of a product. Previous experience building and leading teams in a complex technical domain, such as on distributed data systems or database internals
Ability to attract, hire, and coach engineers who meet the Databricks hiring standards. Can uplevel existing team via hiring top-notch senior talent, growing leaders and helping struggling members. Can gain trust of team and guide their careers. Experience managing distributed teams preferred.
Existing experience building and running cloud platforms -or- demonstrated ability to quickly learn new concepts in the SaaS space (e.g technical background and fast learner).
Comfort working cross functionality with product management and directly with customers; ability to deeply understand product and customer personas.
Apply
Your application has been successfully submitted.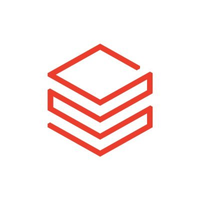 Databricks is the data and AI company, helping data teams solve the world's toughest problems.