Senior Visual Designer
Microsoft
Full time
Vancouver, BC, Canada
Sep 18
Help define what's possible and design the future. At Microsoft our mission is to empower every person and organization on the planet to achieve more—we're shaping technology toward human achievement and AI is changing everything about the way we design and build. 
The M365 Core product design team is creating cutting-edge intelligent experiences that help people achieve more with less effort, at work, at home, and on the go. We design Assistant and Intelligence-driven experiences through an ongoing conversation with our customers and a relationship built on respect, transparency, and trust.  
Our team is respectful-inclusive-creative-collaborative-innovative and accountable. 
We're looking for a passionate, fearless, and focused Visual Designer to help shape how Cortana, the productivity assistant from Microsoft, is represented in brand communications and on key surfaces across the suite of M365 products. Our ideal candidate is an experienced visual designer who's ready to solve hard problems, enjoys working collaboratively across a large team and has an understanding of the productivity space and its existing and emerging technologies. 
Responsibilities
You must be an excellent visual systems thinker with a proven track record of creating compelling visual as an individual contributor from start to finish.   
You'll be a good fit if you are self-driven, highly collaborative, and a clear communicator. You understand the essence behind abstract ideas and can frame complex problem spaces with clarity amidst many diverse thoughts.  
You have an acute attention to detail and a passion for creating cohesive and compelling designs. You thrive in an environment with high levels of ambiguity, considerable freedom to balance constraints, and have a deep bias towards hands-on implementation.  
You have best in class storytelling capabilities by taking complex ideas and simplifying them into easy to understand stories and concepts. You are excellent at expressing ideas and concepts through multiple mediums - print, web, slides, video, prototypes, and atmospheric environments.    
You contribute to a highly collaborative design process by delivering user stories, concept sketches, mood boards, etc.
You are the equivalent of a jazz musician who works well with technology and business counterparts to deliver on thoughtful, integrated design solutions. Most importantly, you will need to have conviction in your approach and deliver holistic experiences that are both emotionally and functionally irresistible. 
Qualifications
Requirements: 
8+ years in Visual design and/or Brand Communications design 

Presentation of a strong design portfolio (depth and breadth of interaction with heavy emphasis on visual) 

Deep expertise of fundamental visual design disciplines (typography, iconography, composition, color, layout, etc.) and creation of a variety of visual mood boards, storyboards, creative briefs, and motion and visual guidelines 

Experience extending design systems across multiple types of media and artifacts, working with multiple stakeholders and delivering within deadlines 

Demonstrable ability to work with program management, engineering and research 

Bachelor's/Master's degree in product design, graphic design, HCI, interaction design, industrial design, communication design, architecture or equivalent experience 
Desired Skills: 
Strong visual design capabilities, including composition, layout information hierarchy, typography, color, animation, motion or industrial design. 

Proven experience and solid working knowledge of information architecture, storytelling, storyboarding, creating design briefs, specs and guidelines. 

Ability to create and assess design solutions based on customer needs and key scenarios. 

Attention to detail, problem solving, creative, and communication skills. 

Demonstrated ability to work effectively cross functionally with other teams (Engineering, Research, Program Management & Marketing) 

Innate curiosity, data driven, and ability to self-start in an ambiguous and rapidly changing startup-like environment; growth mindset 

Self-motivated, directed, and independent 

Have a passion for quality, innovation, and world-class design. 

Offer active thought leadership in design topics trends. 

Ability to work through ambiguity and multiple priorities 

Rapidly iterate, creating multiple design solutions 
A portfolio demonstrating breadth and creativity and proven experience in telling stories and visual design work. Please indicate your specific roles and contributions for each project submitted as part of the portfolio. 
Apply
Your application has been successfully submitted.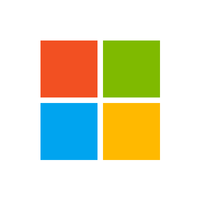 We're on a mission to empower every person and every organization on the planet to achieve more.