Human Resources Manager
This job is no longer accepting applications.
Reporting to the Director, HR, the Human Resources Manager is a self-starter with proven success working within a growing company. With an entrepreneurial spirit and strategic view of business, the successful candidate will energetically drive results by focusing on people and processes. This role manages the day-to-day human resource operations for headquarters in Richmond, BC and supporting international offices. Using consultative and collaborative practices to address people issues, the Human Resources Manager will partner with leaders and will function in a strong advisory manner, influencing decisions and ensuring effective outcomes across all levels of the Company and regions. Strong functional or operational expertise is what you bring day-to-day.
YOUR ROLE:
Take a high level strategic or business plan and break it down into achievable components to design an operational plan;
Rally the resources within the team to implement the plan through goal setting and regular feedback mechanisms;
Understand current and future needs of the Company in order to provide proactive Human Resources support and services;
Manage all day-to-day Human Resources support and services;
Contribute to the HR budget development and administration;
Provide Human Resources expertise on a range of matters including employee relations, talent acquisition, performance management, compensation, retention, team member development, succession planning;
Translate Company programs and processes into executable plans and work to implement them effectively and in ways that move the business forward;
Creative in setting up opportunities for "weighing in" among staff as it relates to Company programs and processes;
Fosters a culture and leads the development of Customer Service Excellence, Vertical mindset, Continuous Improvement and Lean philosophies;
Maintain a healthy work environment by encouraging a team atmosphere;.
Develop and lead corporate initiatives, drawing on established best practices from Customer Service, Quality, Lean Management and Safety;
Support, administer and enforce company policies including, Corporate Purchasing Plan, Safety, Lean Initiatives and Quality standards in a consistent and fair manner ensuring best practices are followed;
Commit to and author goals for all direct reports and ensure regular performance feedback through continuous touchpoints every 3 months
SUPERVISORY RESPONSIBILITIES:
YOU BRING:
Completion of post-secondary education in Human Resources or equivalent education and experience
CHRP or working towards a designation is an asset
Global recruiting experience with a solid understanding of global mobility, expatriate and immigration-related laws
7 to 10 years of progressively senior experience in a Human Resources role, with the management of people in recent experience
Fully conversant and up-to-date with all aspects of employment law and Human Resources best practices
Experience with multiple country employment laws, cultural norms, benefits and immigration-related laws. Specific experience with the USA, EU, UAE, and China preferred.
Advanced computer skills; proficient MS Office and Excel; knowledge of SharePoint is an asset
Must be legally eligible to work in Canada for any employer
SOFT SKILLS:
Works hard at being present; open, interested and curious
Quick to establish effective working relationships based on trust and credibility with all internal customers
Hands-on, role-up your sleeves, do whatever it takes to get the job done attitude
Strong analytical skills including reporting and metrics
Excellent time management, organization and priority defining skills
Proven ability to navigate effectively in a geographically dispersed, cross matrix organization
Exceptional ability to listen, communicate (written, comprehension and oral)
Ability to manage conflict and difficult conversations effectively with constructive outcomes
Able to meet tight deadlines in a fast-paced, fun and professional environment
Ability to work independently and as a team, when necessary
Skillful in representing the Company in professional and networking opportunities
Able to demonstrate respect for people through positive communication, consideration and collaborative relationships
Apply
Your application has been successfully submitted.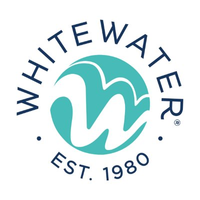 WhiteWater is the leading global designer & manufacturer of award-winning attractions from water slides to water rides.