Software Engineer
Microsoft
Full time
Vancouver, BC, Canada
Apr 2
Responsibilities
Build services that leverage ML technologies in better managing datacenter operation elevations and secret access.
Build or improve services that provide important authentication and authorization of datacenter access.
Build or improve software platform that enables data and secret isolation among micro services currently hosted in M365 datacenters.
Qualifications
* 1-2 yrs experience in Software development
* Outstanding communication skills and collaboration capabilities.
* Independent, with internal drive and self-motivated.
* Great design and coding capabilities
* Self-learner with passion for technologies.
* Advantage: Experience in C#, cloud based development, multi-threaded and high scale systems. Background in Security/Cyber security. Background in large scale data management and operations
Apply
Your application has been successfully submitted.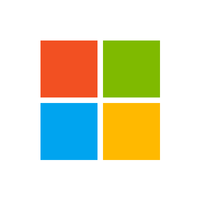 We're on a mission to empower every person and every organization on the planet to achieve more.