Human Resources Intern (Fall 2021, 12 Month Term)
Microsoft
Internship
Vancouver, BC, Canada
Apr 2
We are Vancouver. Engineers, designers, managers, interns, leaders, learners, artists and collaborators. We are part of BC's growing tech ecosystem, supporting development and bringing the community together. Every day is an adventure.
We have an exciting 1-year HR Co-op position at Microsoft Vancouver! This is an opportunity for an undergraduate student to gain exposure to various areas of Human Resources and Talent Acquisition in our dynamic environment. As an HR co-op, you will support and work on fundamental Human Resources processes, policies, projects, and information systems.
Responsibilities
Onboarding/Offboarding:
Facilitate first and last day logistics by liaising with new hires and employees, managers and admins, IT, Facilities, Payroll, and centralized HR Services team.

Organize and conduct New Employee Orientation for full-time employees; host monthly open Q&As.

Act as the main point of contact for new hires and employees regarding payroll, benefits, and other HR-related queries.
Programs:
Coordinate early in career program: ensure a smooth onboarding for 100+ international new graduate hires by working with key stakeholders; organize training sessions and morale activities.

Support internal transfer program: create positions and requisitions for offer process; initiate Canadian immigration cases with external legal counsel.
Projects:
Complete the annual salary survey: understand roles, compensation, and benefits; analyze and present survey results.

Assist Talent Acquisition team with recruitment projects, schedule interviews, and conduct phone screens.

Improve and build out templates, SharePoint sites, and step-by-step HR process guides.
Day-to-Day:
Leverage various HR Systems (SuccessFactors, iCIMS, and internal tools) for daily and routine transactions.

Provide ad-hoc support to HR and Talent Acquisition team members and other administrative tasks as required – which includes uploading documents, data-entry, and reporting.
Qualifications
Must be enrolled in 3rd/4th year in the Business Program with a concentration in Human Resources.

At least one prior HR co-op work term completed.

Exceptional attention to detail and dedication to delivering high quality work in a timely manner.

Strong presentation skills: demonstrate ability to present knowledge and address questions in a professional manner.

Possess a positive attitude, strong work ethic, and sense of urgency.

Demonstrate professionalism and strict confidentiality.

Excellent verbal and written communication skills, with knowledge of MS Office Suite (Excel, PowerPoint, Word, Visio).

Proven ability to learn on the job, problem solve, multitask, prioritize, and manage a large work volume.

Ability to work well with a diverse group of people.
Apply
Your application has been successfully submitted.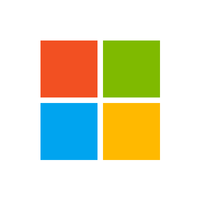 We're on a mission to empower every person and every organization on the planet to achieve more.