Uber STAR- Finance Intern, Summer 2021
Uber
Internship
San Francisco, CA, USA
Nov 13
The Summer Technology cAreer Readiness Program (STAR) at Uber is a 12-week paid internship for undergraduate freshmen and rising sophomores. This program is for current college students interested in working in Finance and full-time opportunities with Uber in the future.
UberSTAR is a program open to all eligible students and is especially committed to exposing students historically underrepresented in this field to career opportunities in the Tech industry. Students from all schools and students who identify with a group that is historically underrepresented in the technology/finance industry, including but not limited to Black, Hispanic, Native American, students with disabilities, veterans are encouraged to apply.
Basic Qualifications
Actively pursuing a Bachelor's degree in Finance, Accounting or a related field.
Must have completed an introductory Finance/Accounting course.
Must be freshman (1st year) or sophomore (2nd year) year class standing at the time of application.
Preferred Qualifications
Leadership positions in any extracurricular activities
Proven understanding of GAAP, enterprise-level financial planning systems, SQL, and/or statistical software packages
Outstanding analytical skills
Excellent interpersonal skills
Ability to structure effective presentations
Attention to detail and ability to execute in a fast paced environment
Self-starter - you take initiative, set goals, and meet them
About the Team
The Strategic Finance team is a global and inclusive team that excels at combining strategy and real numbers. We are partners and leaders helping to set the financial and strategic direction of the company.
We are embedded in all the global businesses and functions of Uber, setting the financial plans and operating cadence. However, our work really begins when the plans are set. We proactively connect the dots, set the course, and help the company deliver on its goals.
We also don't just say how it is. We are part of the team that finds and implements the solutions to our biggest challenges.
At Uber, we ignite opportunity by setting the world in motion. We tackle big problems to help drivers, riders, delivery partners, and eaters get moving in more than 10,000 cities around the world.
Uber is proud to be an Equal Opportunity/Affirmative Action employer. All qualified applicants will receive consideration for employment without regard to sex, gender identity, sexual orientation, race, color, religion, national origin, disability, protected veteran status, age, or any other characteristic protected by law. We also consider qualified applicants regardless of criminal histories, consistent with legal requirements.
We encourage people from all backgrounds who seek the opportunity to help build a future where everyone and everything can move independently. If you possess curiosity, passion and collaborative spirit, work with us, and let's move the world forward, together.
If you have a disability or special need that requires accommodation, please let us know by completing this form.
Apply
Your application has been successfully submitted.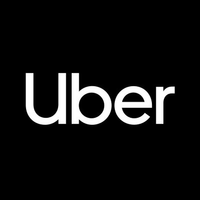 We ignite opportunity by setting the world in motion