SMB Account Manager, Uber Eats (French Speaking)
Uber
Full time
Toronto, ON, Canada
Nov 13
Uber Eats is looking for an Account Manager to join our post-sales Small-to-Medium Sized Business ("SMB") Account Management Team. As an SMB Account Manager, Client Success you will work efficiently and optimally with our SMB restaurant partners by deepening the relationship to increase retention as well as grow revenue and expand services. This is a client-facing role as an individual contributor.
What You'll Do
Lead a book of business of the highest value SMB account on the Uber Eats platform
Ensure 100% customer retention for your defined book of business
Proactively identify key risks within your book of business
Grow accounts through location expansion and driving adoption with restaurant partners
Find opportunities to cross-sell related products by working cross-functionally to expand your accounts
Proactively plan and connect with your book of business through outbound phone calls, monthly reviews, and ongoing performance delivery
Champion restaurant partner feedback to help drive insights
Build meaningful, lasting relationships to make Uber Eats the delivery platform of choice for our restaurant partners
What You'll Need
Bachelor's degree from a 4-year university or diploma and 3 years of work experience
A minimum of 2+ years of experience in a B2B organization in an outbound account management role (running an existing book of business)
Experience proactively owning the customer lifecycle
A passion for sales and talking with customers
Experience driving deeper adoption within your book of business including, prospecting new contacts, working with end users and account discovery to identify new opportunities or locations
Ability to clearly frame a value proposition and ask the right questions to be able to overcome objections to gain commitment from your clients
CRM experience (Salesforce or Gainsight experience a plus)
At Uber, we ignite opportunity by setting the world in motion. We take on big problems to help drivers, riders, delivery partners, and eaters get moving in more than 10,000 cities around the world.
We welcome people from all backgrounds who seek the opportunity to help build a future where everyone and everything can move independently. If you have the curiosity, passion, and collaborative spirit, work with us, and let's move the world forward, together.
Apply
Your application has been successfully submitted.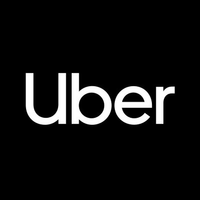 We ignite opportunity by setting the world in motion