Global Human Resources Business Partner
This job is no longer accepting applications.
Our people are at the heart of WhiteWater's success and achievements. Why? Because the way each of us view the world, our mindset, directly impacts every interaction and experience we have, each relationship we build, and the goals and outcomes we achieve.
Just as we as individuals are shaped by our mindset, so too is our organizational culture – the collective mindset of the company. At WhiteWater, we: Trust, Co-create, Respect, Collaborate, and Engage. When we cultivate a forward-moving, highly collaborative and fully accountable and committed company mindset, we are: High achieving; results driven and knowledgeable; Enthusiastic, innovative problem solvers; Collaborative, supportive and inclusive; and United, trustworthy and trusted
Interested in starting an exciting career with WhiteWater? Apply today!
WhiteWater West is seeking a Global HR Business Partner to join our Human Resources team at our Richmond head office for a 14 month contract starting in mid January 2021! In this position you will act as a consultant for management on all issues related to human resources. The Business Partner is a proactive communicator and change agent, someone who can successfully balance employee needs with business objectives to create integrated solutions. 
The position formulates partnerships across the Human Resources function to deliver value-added service to management and employees that reflects the business objectives of the organization. The HRBP maintains an effective level of business literacy about the business's financial position, its midrange plans, its culture and its competition.
YOUR ROLE: 
Conducts regular meeting with respective business units
Consults with line management, providing HR guidance when appropriate
Analyzes trends and metrics in partnership with the HR team to develop solutions, programs and policies
Manages and resolves complex employee relations issues. Conducts effective, thorough and objective investigations.
Oversees all aspects of recruitment activities including job description development, job posting, sourcing, phone screening, scheduling, preparing manager interview questions and other materials, participating as an interviewer, facilitating feedback sessions and extending offers and preparing contracts
Develops a deep understanding of the organizational growth strategy and associated talent needs, both short and long term, and bring forward talent acquisition solutions to support business plans
Maintains in-depth knowledge of legal requirements related to the day-to-day management of employees, reducing legal risks and ensuring regulatory compliance.
Provides day-to-day performance management guidance to line management, coaching, counselling, career development, disciplinary actions
Works closely with management and employees to improve work relationships, build morale, and increase productivity and retention
Develops contract terms for new hires, promotions and transfers
Assists international employees with legal, payroll, benefit and related HR matters
Provides guidance and input on business unit restructures, workforce planning and succession planning
In liaison with managers, identifies training needs for business units and individual coaching needs
YOU BRING:
Completion of post-secondary education in Human Resources
5-7 years of progressive HR or business experience (minimum of 3 years of full cycle recruitment of professional/technical and Leadership/Executive sourcing required)
Global recruiting experience with a solid understanding of global mobility, expatriate and immigration related laws.
Experience working with BambooHR is considered an asset
Experience and proven ability functioning as a business partner to business leaders by employing an approach that includes an emphasis on service delivery, manager education and growing a true consultative partnership with the ability to influence
Proven ability to navigate effectively in a geographically dispersed, cross matrix organization
Prior experience working in a culturally diverse, global organization
Knowledge/understanding of compliance requirements for employment law, staffing and staffing systems in various countries
Understand process design and can support practice variations based on business and country unique or critical needs
Proficient Microsoft office skills (Word, Excel, PowerPoint)
Excellent interpersonal skills and a proven ability to listen, communicate and collaborate
Apply
Your application has been successfully submitted.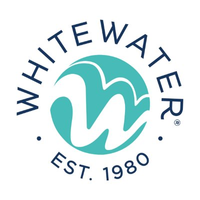 WhiteWater is the leading global designer & manufacturer of award-winning attractions from water slides to water rides.