Senior Communications Manager
Telus
Full time
Montreal, QC, Canada
Oct 20
TELUS is a great place to work. You can see it in our team members. The TELUS team's diversity and its members' unique contributions set us apart from the competition. Our success is founded on our brand promise – the future is friendly – as well as on our team members' tireless dedication to putting our customers first in everything we do. TELUS offers a broad range of innovative products and services in every information technology and telecommunications sector.
Our team includes people like you: enthusiastic, creative, passionate and energetic. We think you will find that our engaging, high-performance culture is professionally stimulating and offers rewarding opportunities to excel.
You will also find plenty of satisfaction in our high-tech work environment: competitive compensation, a full range of benefits, an employee share purchase program, and flexible scheduling and workplace options. Join the TELUS team, and see how the future is friendly for your career too.
Position overview
Reporting to the Manager, Communications, the Senior Communication Manager will be responsible for all internal communications as well as deployment of select outreach strategies for the leadership teams of the TELUS Enterprise Solutions, Internet of Things (IoT), Partner Solutions, and GoCo business units.
In addition to managing strategic communications initiatives, the successful candidate will develop internal communication plans, manage organizational changes and acquisitions, advise senior leaders on internal and external visibility, draft a variety of communication pieces and select optimal internal communication channels, and work with a variety of corporate stakeholders, including other TELUS communications teams and business units across the country. Beyond these requirements, this position requires excellent writing skills and perfect command of the English language. Fluency in French is a major asset.
Responsibilities
Develop and implement communication plans with consistent messaging while supporting achievement of objectives

Manage internal organizational changes and acquisitions, including strategy development and execution, project management, and risk assessment

Advise senior executives on all issues surrounding communications and outreach

Develop strategies which instill pride and sense of belonging for team members

Draft, revise, edit, and produce a broad range of communication tools, including memos, bulletins, articles, communication toolkits, organizational announcements, presentations, and speeches, targeting a variety of internal audiences

Draft, revise, edit, and produce external speeches for the President and senior executives

Work closely with the other Quebec teams as well as national communications, media relations, government relations, and investor relations teams to deliver communication services and programs that drive the company's business priorities and align with our brand

Advise internal clients on communication strategies, channels, and tactics which best address their needs, and work closely with their corporate communication colleagues

Create and manage all special internal communication projects and participate in national internal communication programs

Manage content generation for internal events, including senior leadership roadshows and quarterly team meetings

Update communication tools based on emerging technologies and the company's communication objectives

Propose and track key performance indicators for communications

Maintain a permanent network of dialogue and consultation with various internal stakeholders and partners

Rigorously monitor budgets for all projects
Qualifications
Required skills & abilities:
Excellent writing ability and mastery of English; French proficiency is a major asset

Excellent knowledge and understanding of the strategic policies, practices and principles of internal communications for a large national corporation

Strategic vision and political acumen, results-oriented approach, and a marked focus on client satisfaction

Strong ability to analyze and summarize, and skilled in grasping and articulating complex situations and issues

Strong ability to adapt to a challenging and variable work environment, multi-task, manage budgets, juggle multiple ongoing requests, prioritize projects, and meet tight deadlines

Excellent ability to manage organizational challenges and experience in communications management related to acquisitions

Outstanding skills in drafting communication plans, bulletins, articles, presentations, communication toolkits, speeches, and other documents

Very good understanding of task-specific software and tools (Microsoft Office, the Internet, PowerPoint, Excel, Google collaboration tools [G Suite])

Ability to effectively collaborate with a variety of stakeholders and build business partnerships

Familiarity with the telecommunications sector an asset
Required education:
Bachelor's degree in communications, journalism, writing, human resources or public relations

Master's degree a major asset
Required experience:
Minimum of ten years' experience on a corporate communications team, preferably for a major national company
Who is TELUS?
We're a high-performing team of individuals who collectively make TELUS one of the leading telecommunications companies in Canada. Our competitive consumer offerings include wireline, wireless, internet and Optik TV™. We also deliver a compelling range of products and services for small, medium and large businesses; and have carved out a leadership position in the health, energy, finance and public sector markets with innovative industry specific solutions.
Everyone belongs at TELUS. It doesn't matter who you are, what you do or how you do it, at TELUS, your unique contribution and talents will be valued and respected. Because the more diverse perspectives we have the more likely we are to crack the code on what our customers want and our communities need.
Do you share our passion?
At TELUS, you create future friendly® possibilities.
At TELUS, we are committed to diversity and equitable access to employment opportunities based on ability.
Primary Location: CA-QC-Montreal
Schedule: Full-time
Apply
Your application has been successfully submitted.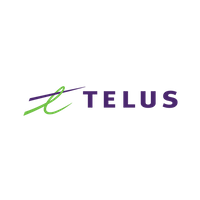 All Connected for Good