Senior Product Manager
Telus
Full time
Toronto, ON, Canada
Oct 20
The TELUS Small Business Solutions Marketing Team is looking for a talented, driven, passionate individual with strong analytical, interpersonal, and collaboration skills. The ideal candidate will be inquisitive, curious and not afraid to try different approaches to solve challenges that are encountered along the way. Most critical will be the ability to work collaboratively with stakeholders across various marketing, business intelligence, sales and operational functions to ensure a seamless customer, sales and support experience.
Our team supports the Small Business wireline portfolio of products and is responsible for delivering on the business objectives and targets through the right marketing programs. This specific role will be focused on interlocking tightly with our business intelligence teams to extract information from various disparate sources of data to enable performance management of our business and several key initiatives. This includes daily monitoring of loading, churn, changes in margin and revenue. You will also be responsible for recommending actions and mobilizing stakeholders both within and outside our team as needed to affect change.
What we believe in as a team
We are ONE team – there's no room for egos or blame; we work together to get things done and challenge each other along the way

We challenge the status quo – and when others think we're done, we make it better

We live up to our commitments – to ourselves, our stakeholders, partners and our customers

Our success is all about how we do things – how we think, solve problems, deliver, communicate, measure and more
How you will impact the business
You will work closely with our business intelligence teams to connect various sources of data to understand our performance against our key KPIs

Through in-depth analysis you will identify key levers and areas for the business to focus on in order to drive a material change in our results

Work closely with stakeholders within sales, operations and product teams to complement your analysis with inputs and qualitative insights

Armed with your insights, you will support the development and delivery of strategic recommendations to an executive-level audience
Our commitment to you
Highly engaged, dynamic and collaborative work environment

Opportunity to materially impact performance of our business P&L

A transparent organizational structure where you will have access to the leadership team

Opportunity to give back to the community you live in

Flexible work styles with the ability to work in and out of the office

Competitive pay & benefits program

No dearth of challenging and exciting opportunities with a wide variety of problems to solve and the opportunity to work with folks across business units, departments and regions in resolving them
Qualifications
This role is for you if you love connecting the dots and influencing business decisions through logic and reason.
You're the missing piece of the puzzle
You are accountable and do what it takes to get the job done collaborating with our partners, using indirect influence and negotiation to achieve desired outcomes

You are a compelling communicator, persuasive storyteller (visually and verbally) and a big thinker

You are able to balance the need for accuracy with the need to make quick decisions and drive results

You have

Proven analytical abilities: business modelling, forecasting and market assessment

Ability to present complex information in a concise and clear manner through both verbal and visual means

Experience using SQL, Power BI, Tableau, DOMO to source necessary data as well as develop dashboards in the relevant tools to streamline business operations.

Undergraduate degree in Business, Economics, Engineering or equivalent education/experience; Master of Business Administration (MBA) is an asset
Who is TELUS?
We're a high-performing team of individuals who collectively make TELUS one of the leading telecommunications companies in Canada. Our competitive consumer offerings include wireline, wireless, internet and Optik TV™. We also deliver a compelling range of products and services for small, medium and large businesses; and have carved out a leadership position in the health, energy, finance and public sector markets with innovative industry specific solutions.
Everyone belongs at TELUS. It doesn't matter who you are, what you do or how you do it, at TELUS, your unique contribution and talents will be valued and respected. Because the more diverse perspectives we have the more likely we are to crack the code on what our customers want and our communities need.
Do you share our passion?
At TELUS, you create future friendly® possibilities.
At TELUS, we are committed to diversity and equitable access to employment opportunities based on ability.
Primary Location: CA-ON-Toronto
Schedule: Full-time
Apply
Your application has been successfully submitted.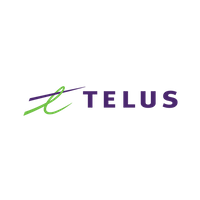 All Connected for Good