Field Sales Enablement Lead, Microsoft Consulting Services (Remote - US/Canada/LATAM)
Microsoft
Full time
Canada Remote
Oct 20
We are seeking a Field Sales Enablement Lead who will support the current our Field Sales Enablement Managers for the US, Canada and Latin America (LATAM). You will help in the delivery and execution of high quality sales enablement activities agreed within the Area Field Sales Enablement Plans that they will have responsibility for developing every quarter. 
The Field Sales Enablement Lead will be part of a global team within Microsoft Consulting Services (MCS) focused on changing behaviours and improving business excellence. You will partner with MCS Sales leaders and Sales Excellence Leads on root cause analysis and creating the right sales enablement plan to support their goals and improve business performance. If you have a passion for sales strategy, training, and cross-collaboration, apply today! 
About the Organization: 
Microsoft Consulting Services – enabling every company to be a digital business. We make new market and drive production level consumption for Enterprise customers through Digital Transformation and Modernization.
Location: The candidate may be located anywhere in the Americas (Canada, US, LATAM).
Travel: (post-COVID) 25-50% travel to Sales Leaders in the field.  
Responsibilities
Support the Field Sales Enablement Area Leads for US, Canada and Latin America.  
Uncover Area issues and actively report insights to Area FSE Leads that drives understanding and action; identify Area-specific nuances (market, cultural, geopolitical, etc.) and partner with Area, Regionals or Corporate teams to adjust or create solutions that meet these unique business requirements. 

Assist the FSE Area Leads to coach and advise Area and Sub/OU leadership to improve execution of sales strategy, lead-to-order processes, sales planning and standard tools adoption by being the conduit to and from the field. 

Help grow Sales & GTM leadership roles by supporting the recruitment and onboarding into Area or Regional roles including, mentoring and coaching while ensuring optimal transition and succession planning aligned to an agreed onboarding plan. 

Provide business insights and recommendations to key stakeholders and foster sharing among communities on sales execution and revenue performance.

Identify and drive reuse of field best practices and engagement IP to drive step-change improvements. 

Observe and analyze current state execution compared with WW guidance/expectations and identify and diagnose root cause for underperformance.  

On an 'as required' basis, assist the FSE Area Lead to perform deep dive assessment on identifying potential root causes of issues and create formal recommendations for action that are validated with key stakeholders and Field Sales Enablement Area Leads. 
Support the WW Field Sales Enablement Director 
To support the WW FSE Director to consolidate insights and information across the team to summarise high level insights from the field back to key Area, Region or HQ teams. 

Assist in driving the Quarterly Governance of the Maturity Insights Dashboard, Field Sales Enablement Artifacts to ensure all assets and content are always reflecting the latest guidance, tools, process and strategy for MCS and that the relevant refresh by the SME owners take place along with the necessary TTT sessions and made available to all. 
Qualifications
10+ years' experience in sales roles and/or sales management within an enterprise software license and/or services company.

Proven history of successful business strategy, planning, and execution, demonstrating measurable results 

Extensive experience working in the field as a member of an Area or Subsidiary Sales and GTM leadership team with the ability to build trusted advisor business relationships.

 

A deep understanding of an enterprise consulting services sales cycle from account planning and business development through lead management, deal qualification, opportunity management, close planning and forecasting.

 

Experience in working with Microsoft Excel, Teams, OneNote, PowerBI and PowerPoint skills to support data-driven insights, analysis and be able to  present with clarity and purpose to achieve impact.

 

A proven track record in roles working as an influencer within a large matrix organization across different cultural and geographic environments including collaborating within a worldwide team across time zones.

 

An action-oriented person with empathy for the field and the ability to deliver a coaching approach which is practical and pragmatic. 

 

Consulting and listening skills to deliver actionable workstreams and strong project management based on data-driven insights and subjective observations and feedback. 

 
Microsoft is an equal opportunity employer. All qualified applicants will receive consideration for employment without regard to age, ancestry, color, family or medical care leave, gender identity or expression, genetic information, marital status, medical condition, national origin, physical or mental disability, political affiliation, protected veteran status, race, religion, sex (including pregnancy), sexual orientation, or any other characteristic protected by applicable laws, regulations and ordinances. 
Benefits/perks listed below may vary depending on the nature of your employment with Microsoft and the country where you work.
Benefits and Perks
Industry leading healthcare
Savings and investments
Giving programs
Educational resources
Maternity and paternity leave
Opportunities to network and connect
Discounts on products and services
Generous time away
Apply
Your application has been successfully submitted.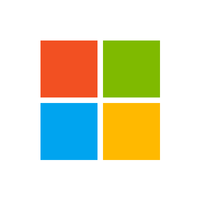 We're on a mission to empower every person and every organization on the planet to achieve more.