FX Artist
This job is no longer accepting applications.
Blackbird Interactive is looking for a passionate VFX artist to join our team! Do you have a broad range of creative and technical experience in both 2D and 3D VFX? Here's a chance to join a small team where you can put all of your skills and interests to work. 
Blackbird and its team of industry veterans have created the first original Homeworld game in more than a decade. Building on the gameplay and technology they started developing long ago on HARDWARE: Shipbreakers, Homeworld: Deserts of Kharak shipped to critical acclaim including a 90/100 from PC Gamer, 9/10 from Gamespot and 8.8/10 from IGN. Kotaku called us the "one of the best RTS in years" while Gamespot called us a "Real time strategy masterpiece." 
Blackbird is growing and working on Homeworld 3.
Responsibilities:
Creative development of 2D and 3D VFX using Unreal Engine 4, and many other plugins and tools.
Technical problem solving of how to achieve our signature look in the engine. 
Work closely with concept artists and designers to create in-game assets that get everyone stoked! Create, tweak, implement and fix world class art for a world class game. 
Inspire and support team members, accept personal responsibility for the project deliverables
Monitor deliverable progress, manage assigned scope and requested changes, meet commitments, follow up and be on time.
Requirements:
2+ years of proven gameplay development; multiple shipped products, preferably RTS or FPS
At least one shipped product
Proven capability to work on multidisciplinary project teams, able to handle changing priorities throughout a product life cycle
Excellent communication and presentation skills
Ability to work from concept and design briefs
Working with art director to create new styles of FX
Shader prototyping-- whether through Unreal Engine 4 our tool of your choice
Unreal Engine 4, Perforce, Embergen, Autodek Maya, Adobe Photoshop, and PC operating systems.
Specific expertise in one or many of the following: modeling, texturing, lighting, creating effects, creating UI and User Experience.
Available for full time & on-site or remote work in Vancouver, BC
Pluses:
3D Modeling skills: Experience understanding and working off conceptual drawing; working with 3D software; experience with polygonal modeling and knowledgeable of 3D sculpting.
Texturing skills: Ability to map geometry; manipulate UVs; adjust textures using Photoshop; create high quality/high resolution texture; understand relationship between diffuse normal map and specular map.
Experience playing modern RTS games such as Starcraft and Company of Heroes, as well as MOBA's like League of Legends.
Demonstrated passion for entertainment products / media (i.e. comics, movies, novels, etc.)
Unreal Engine 4: Knowledge of asset management and basic architecture for importing user created content; 3D models, textures.
At Blackbird, we're all about being true to our roots. We started small in our CEO's garage, and even though we're expanding, our desire is to stick to that foundation of creativity, community, and collaboration. Our team has proved that great ideas can come from any position in any discipline, so it's important to us to make sure every voice is heard.
Work/life balance is extremely important to us, and we've demonstrated that over the years by severely limiting over-time requirements. We want people to be happy about coming to work every day, and to that end we offer lots of opportunities for growth and development; whether it's lunch and learns, team events, or our generous vacation days, paid holiday closure and flexible schedules. We also try to provide every opportunity possible for our employees to spearhead R&D initiatives through our BlackOps program. In short, don't expect to feel like a cog in a machine working for BBI. 
Due to COVID-19, applicants must be eligible to work in Canada, or currently in Canada on a work permit/visa. With the exception of specifically on-site roles, all roles will commence as a work-from-home arrangement. This arrangement will be revisited as COVID-19 government regulations are eased.
Please send a cover letter with your resume and application. If applying for an artistic role, please provide a link to your portfolio and/or demo reel.
If you are interested in the role, please apply even if your experience and skills don't perfectly match our ideal credentials. We are committed to diversity and especially encourage members of underrepresented communities to apply. As an equal opportunity employer we encourage applications from all qualified individuals. BBI does not discriminate against applicants based on genders, races, national and ethnic origins, religions, ages, sexual orientation, marital and family status, and/or mental or physical disabilities.
Apply
Your application has been successfully submitted.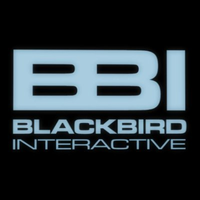 Blackbird Interactive - a private, independent game studio headquartered in Vancouver, British Columbia. Join us on Discord: http://discord.gg/BBI