Senior 3D Surfacing Artist
Piranha Games
Full time
Vancouver, BC, Canada
Oct 19
OVERALL OBJECTIVE AND PURPOSE
Under the guidance of Art Director, create efficient, high quality PBR environment materials and textures.
WHY YOU SHOULD WORK WITH PGI:
Flexible Schedules
Social Events
Comprehensive Benefits
Competitive Compensation
RESPONSIBILITIES:
Work with modelers, level artists and lighting artist to create and apply consistent, adaptable PBR and Post Process materials and textures for terrain and environment assets.
Work closely with Art Director and concept artists to ensure consistency, quality, and help hone the visual target
Work with the Technical Art team to help achieve art and design goals, resolve issues, optimize and aid in R&D
Work with the Producer to establish accurate estimates and to ensure deliverables are met
Keep up with the latest industry trends by investigating new techniques
REQUIREMENTS:
Significant experience as a 3D artist in a game development environment
Post-secondary education in Computer Graphics, Fine Arts, Game Art & Design or equivalent education and experience
Extensive experience with Unreal Engine 4, specializing in material creation
Expert Knowledge of Substance Designer, Photoshop, Ndo/Ddo, Xnormal etc.
Proficiency in 3D software such as 3dsMax and ZBrush
Ability to adapt to various artistic styles, from realistic to stylized
An artistry for colour and texture application for terrain painting
ADDITIONAL QUALIFICATIONS:
Strong traditional art and digital painting skills
Strong aptitude to continuous learning in/outside work hours
Piranha Games is proud to be an equal opportunity employer. We celebrate diversity and are committed to creating an inclusive environment for all employees. Should you need assistance or an accommodation due to a disability, you may contact us at recruiting@piranhagames.com.
We thank you for your interest in this position. Due to the amount of applications, only those selected for an interview will be contacted.
Apply
Your application has been successfully submitted.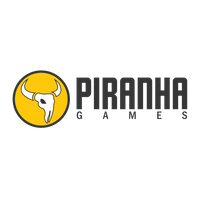 Developing MechWarrior Online ( @MechWarriorF2P ) and MechWarrior 5: Mercenaries ( @MW5Mercs ). http://mwomercs.com or http://mw5mercs.com for more info!