Sr. Product Manager, Adoption
Slack
Full time
United States Remote
Oct 19
Sr. Product Manager, Adoption
We are looking for a Senior Product Manager to help us accelerate the adoption of Slack.
For years, Slack has been changing the way millions of people work together within their organizations. By shifting internal communication out of inboxes and into channels, teams can work more transparently with each other and get more done. But we know the work doesn't stop at a company's walls. As a product manager leading the adoption of Slack, you'll help bring all the benefits of Slack to everyone you work with, both inside and outside your organization. 
You'll be setting the strategy and product direction to help teams get more of their work network onto Slack. You will be responsible for developing innovative and user-friendly ways to discover, create, and share channels with your entire internal and external work network. 
You're constantly coming up with great new feature ideas and thinking critically about which of them will make the biggest impact. You know how to measure and interpret the results of your team's efforts. You have a strong technical foundation and experience building user-facing products. You thrive in cross-functional roles and love working side-by-side with the best engineers and designers. You easily manage several projects at once. You work well under pressure, and you are accountable to results.
Slack has a positive, diverse, and supportive culture—we look for people who are curious, inventive, and work to be a little better every single day. In our work together we aim to be smart, humble, hardworking and, above all, collaborative. If this sounds like a good fit for you, why not say hello?
What you will be doing
You'll develop the product vision, strategy, and roadmap for teams to successfully invite others into Slack in concert with cross-functional peers
You'll execute at a fast pace with a focus on user experience, impact, and learning
You'll become an authority on your product area. You'll identify customer needs and business opportunities through a combination of user research, collecting feedback from cross-functional teammates, diving into data, and competitive analysis.
You'll work with design and engineering partners to ship well-crafted product and appreciate the little big details 
You'll define, understand, and improve key funnels and metrics.
You'll own features and experiments end-to-end, including writing product specs, driving cross-functional execution, making thoughtful product decisions along the way, and sharing insights and results throughout the company.
You'll drive execution against our plan in collaboration with engineering, design and marketing peers: making trade-offs, anticipating staffing needs, risks, and ensuring frequent and clear communication.
What you should have
Passion about Slack and the problem we're solving.
5-8+ years of experience leading major product or growth initiatives across consumer or direct-to-customer business products. You can take rough themes and big ideas and turn them into a roadmap of features, experiments, and research with minimal guidance.
Impact focus and a consistent history of delivering measurable results for both users and the business.
Must be a self-motivated team player and able to work in fast-paced environments with minimal oversight.
Data-minded. You deeply understand how your products work and how to measure long-term impact. You know every step of the funnel. You can design, run, and interpret experiments and A/B tests, and probably know a bit of SQL.
Ability to think big and small to build a portfolio of experiments and larger features. You are as comfortable whiteboarding a completely new experience as you are optimizing an existing flow and know when to do which. You can initiate and drive multiple projects concurrently. 
Impeccable follow-through. You say what you'll do, and do what you say. You hold your team to this standard. You don't let details slip.
Product taste and craftsmanship. You will own important product interactions with every Slack customer, and should show the attention to detail this responsibility deserves.
You listen well. You build consensus by default, but can drive hard decisions when needed. You push the pace. You take blame and pass on praise. People love working with you.
Written communication that is clear and effective.
Slack is registered as an employer in many, but not all, states. If you are not located in or able to work from a state where Slack is registered, you will not be eligible for employment.Visa sponsorship may not be available in certain remote locations.
Visa sponsorship is not available for candidates living outside the country of this position.
Slack is an Equal Opportunity Employer and participant in the U.S. Federal E-Verify program. Women, minorities, individuals with disabilities and protected veterans are encouraged to apply. Slack will consider qualified applicants with criminal histories in a manner consistent with the San Francisco Fair Chance Ordinance.
Slack has transformed business communication. It's the leading channel-based messaging platform, used by millions to align their teams, unify their systems, and drive their businesses forward. Only Slack offers a secure, enterprise-grade environment that can scale with the largest companies in the world. It is a new layer of the business technology stack where people can work together more effectively, connect all their other software tools and services, and find the information they need to do their best work. Slack is where work happens.
Ensuring a diverse and inclusive workplace where we learn from each other is core to Slack's values. We welcome people of different backgrounds, experiences, abilities and perspectives. We are an equal opportunity employer and a pleasant and supportive place to work.
Come do the best work of your life here at Slack.
Apply
Your application has been successfully submitted.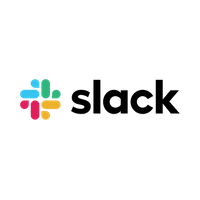 We're on a mission to make working life simpler, more pleasant and more productive — for everyone.