Software Engineering Internship
Slack
Internship
United States Remote
Oct 19
Software Engineering Internship
Slack is on a mission to make your working life simpler, more pleasant and more productive. We are looking for remote Software Engineer interns to join our team for Summer 2021!
These full-time, remote internships are a unique opportunity for someone currently pursuing a BS, MS, or PhD in Computer Science or Engineering. You will have the opportunity to work on a collaborative team and be paired with one of our engineers who will be your mentor throughout the course of the program!
What you should have:
A strong work ethic, an eagerness to jump in and help fix things
Curiosity about how things work and tenacity to learn
Self-awareness and a desire to improve your skills
Strong communication skills, a positive attitude and empathy
To be eligible for the program a candidate must currently be pursuing a BS, MS, or PhD in Computer Science or Engineering with at least one quarter or semester left after your time at Slack.
Interns will work in one of following areas:
Backend - Our team works to create delightful features, while designing and implementing useful API methods to improve the reliability of our systems. We build our app using reliable tools that our team knows and trusts, including Hack/PHP, MySQL, and Linux. Expertise in these areas is a huge plus, but having a familiarity with other common web languages (such as Python or Ruby) and other relational databases are fine substitutes.
Frontend - You will use React, Javascript, and CSS to improve the Slack web client, a complex in-browser application relied upon by millions of users every day. You will work with real-time data streams, engineer for performance across browsers, and delight people by making the best software we can imagine. Working closely with Product, Design, Backend, and QA to build, test and deploy new features.
Mobile (Android) - Come use your extensive knowledge of Java and Kotlin to improve the Slack Android app, a complex completely native application relied upon by millions of users every day. You will work with real-time data streams, engineer for performance across devices and delight people by making the best software we can imagine. You will collaborate closely with Product, Design and QA to build, test and deploy new features.
Mobile (iOS) - Apply your extensive knowledge of Objective-C and Swift to improve the Slack iOS app, a sophisticated completely native application relied upon by hundreds of thousands of users every day. You will work with real-time data streams, engineer for performance across devices and delight people by making the best software we can imagine. Collaborate closely with Product, Design and QA to build, test and deploy new features.p
Infrastructure - Come help make Slack be more performant and reliable for teams of any size around the world. Our team focuses on the building blocks that enable the product engineering teams to build features easier, faster and more reliably. We'll use your knowledge of data structures, algorithms, programming languages, distributed systems, operating systems, and networking to build and troubleshoot complex distributed systems.
Cloud Engineering - The Cloud Engineering team is responsible for building the network, systems, and software upon which we build Slack. We are a team of tool builders working to provide a secure and reliable base powered by automation. We use Chef, Python, MySQL, Memcached, Solr, Apache, Kubernetes, HHVM, Java, Go, and many other technologies, all running in AWS and GCP.
Site Reliability Engineering - The Site Reliability team is responsible for creating software, tools, programs and services to ensure the overall reliability of Slack. We are a team of full stack engineers that work across product and infrastructure teams to enable them to build features easier, and faster with minimal concern on customer reliability. Expertise in these areas are a huge plus - Chef, Python, MySQL, Memcached, Apache, Kubernetes, HHVM, Java, Go, but good familiarity with cloud technologies, all running in AWS is a great foundation.
Information Security - The Information Security team at Slack partners with other teams to ensure we are doing our best work to protect customer data. We partner with each Slack engineering team to ensure Slack's entire product stack considers security best practices. We monitor Slack's operating environments, looking for malware and bad actors on Slack's corporate and production infrastructure. We develop secure libraries, tools, and services to prevent classes of risk and vulnerabilities to support how Slack operates. We continuously assess Slack's compliance with security standards and best practices. Help protect the billions of messages that Slack users share on our platform
Slack is registered as an employer in many, but not all, states. If you are not located in or able to work from a state where Slack is registered, you will not be eligible for employment.
 Visa sponsorship is not available for candidates living outside the country of this position.
Slack is an Equal Opportunity Employer and participant in the U.S. Federal E-Verify program. Women, minorities, individuals with disabilities and protected veterans are encouraged to apply. Slack will consider qualified applicants with criminal histories in a manner consistent with the San Francisco Fair Chance Ordinance.
Slack has transformed business communication. It's the leading channel-based messaging platform, used by millions to align their teams, unify their systems, and drive their businesses forward. Only Slack offers a secure, enterprise-grade environment that can scale with the largest companies in the world. It is a new layer of the business technology stack where people can work together more effectively, connect all their other software tools and services, and find the information they need to do their best work. Slack is where work happens.
Ensuring a diverse and inclusive workplace where we learn from each other is core to Slack's values. We welcome people of different backgrounds, experiences, abilities and perspectives. We are an equal opportunity employer and a pleasant and supportive place to work.
Come do the best work of your life here at Slack.
Apply
Your application has been successfully submitted.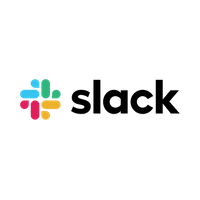 We're on a mission to make working life simpler, more pleasant and more productive — for everyone.