Business Program Manager
Microsoft
Full time
Toronto, ON, Canada
Oct 16
Core Services Engineering builds and manages the critical products and services that Microsoft runs on. We boldly pursue big ideas that power transformational advances at Microsoft and for our customers, while helping Microsoft teams work smarter, faster and more securely every day. Core Services Engineering employees have deep technical and business expertise, customer insights, and a clear point of view that comes from first-hand, large-scale experience with Microsoft and industry solutions. We are engineers, technology leaders and experts, digital transformation change agents, and customer advocates.
We have exciting opportunities for you to innovate, influence, transform, inspire and grow within our organization and we encourage you to apply to learn more!
Field Applications and Data Services, a part of End User Service Engineering (EUSE), is seeking a high energy, forward-thinking Business Program Manager to help us scale our services to better meet the needs of a rapidly changing Microsoft. As a Data Steward in FADS you'll be joining a team that's changing the game by increasing field productivity and satisfaction through end-to-end solutions that drive data quality upstream and deliver measurable impact to Microsoft's global field. Our global team proactively engages with partners in Redmond to ensure field knowledge are reflected in corporate solutions, driving productivity gains that increase Microsoft's profitability

Your job will be to bring your passion for data quality, eye for detail, commitment to data stewardship, and dedication to continual process improvement and automation to make our field sellers and business operations more successful. As a Data Steward in FADS, your passion for ensuring data standards are defined, implemented, and enforced will put you in a position to influence key systems, processes, and data quality standards. Few roles at Microsoft offer this kind of truly global impact!

Field Applications and Data Services is a globally distributed team with members in 14 countries, managing Data Operations Centers in China, India, and Poland. In addition to acting as data stewards, we work closely with our engineering counterparts on the Field Applications team to build high-quality, scalable data services to power Microsoft's field. We manage over 15 mission critical data services and touch data in some of Microsoft's most critical systems. There's no better place to understand and influence how data flows through Microsoft's sales and marketing ecosystem. Your expertise can literally make the difference between Microsoft making a sale or missing an opportunity.
Responsibilities
As a Business Program Manager in EUSE, you will act as a leader and SME in North America time zone to manage critical business relationships with corporate teams and to help land corporate solutions. You'll drive impact and support the team by:
Being a global data steward, by ensuring data quality standards are defined, implemented, and enforced across multiple systems of record;

Partnering with teams inside and outside of Redmond to drive data quality upstream and ensuring existing data is cleansed in predictable increments for accuracy;

Managing data services with well-defined SLAs to drive key business outcomes;

Acting as a subject matter expert on matters of data quality within multiple technical domains;

Identifying opportunities to automate manual processes to improve outcomes and increase efficiency;
Conducting stakeholder management and engagement across multiple geographies
Qualifications
3 to 5 years of experience working in business project management, business strategy or operations.

3+ years' experience working in data management, data operations, or as a data steward in an enterprise environment.

Strong drive for results focused on customer requirements.

Demonstrated capability with data management tools and software, including (but not limited too) SQL, Excel, SAP, Informatica, etc.

Outstanding communications/presentation skills with strong business/customer focus.

Strong self-starter with the ability to work independently or as a member of a team.
Preferred, not required:
High level understanding of the Microsoft data ecosystem and associated challenges

Project Management certification.

Experience with Master Data Management.

Experience with Channel reporting/Channel visibility/Sell-through

Excellent interpersonal and group dynamic skills.

Demonstrated ability to work and succeed as a member of a distributed, global organization.

A practical working knowledge of data science concepts, including AI, ML, predictive analytics, etc.

Expertise in process analysis and improvement, e.g. Lean Six Sigma or equivalent training.

Undergraduate degree in Business, Computer Science, or another technical field. MBA not required, but a strong differentiator.
The ideal candidate will have experience working with enterprise data at a global scale, focusing on sell-through process and data collection/processing from sales partners. They'll be comfortable working as a member of a highly distributed global team with evidence that they were able to achieve high-quality business outcomes in a similar environment. The best candidates will demonstrate an ability to synthesize to improve outcomes. A strong team player, committed to working as "one team" despite differences in time-zone, geography or culture is essential to success in this role.
 #CSEO#EUSEJOBS
Microsoft is an equal opportunity employer. All qualified applicants will receive consideration for employment without regard to age, ancestry, color, family or medical care leave, gender identity or expression, genetic information, marital status, medical condition, national origin, physical or mental disability, political affiliation, protected veteran status, race, religion, sex (including pregnancy), sexual orientation, or any other characteristic protected by applicable laws, regulations and ordinances. If you need assistance and/or a reasonable accommodation due to a disability during the application or the recruiting process, please send a request via the Accommodation request form.
Benefits/perks listed below may vary depending on the nature of your employment with Microsoft and the country where you work.
Benefits and Perks
Industry leading healthcare
Savings and investments
Giving programs
Educational resources
Maternity and paternity leave
Opportunities to network and connect
Discounts on products and services
Generous time away
Apply
Your application has been successfully submitted.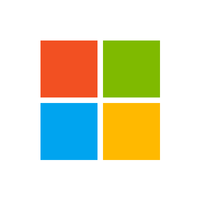 We're on a mission to empower every person and every organization on the planet to achieve more.