Subsidiary Product Marketing Manager
Microsoft
Full time
Toronto, ON, Canada
Oct 16
Microsoft is on a mission to empower every person and every organization on the planet to achieve more. Our culture is centered on embracing a growth mindset, a theme of inspiring excellence, and encouraging teams and leaders to bring their best each day. In doing so, we create life-changing innovations that impact billions of lives around the world. You can help us achieve our mission.
The impacts of COVID-19 have forced many organizations to re-examine how they are using technology. Businesses of all sizes and across all industries, are acutely aware of the need to be resilient, adaptive and flexible in order to survive and thrive under new market realities. Microsoft Azure has proven to be a critical platform in helping Canadian companies digitally transform during these unprecedented times.
The Azure business is a strategic growth lever for the company. Our business goals consist of growing consumption of Azure services in both our customer base and acquiring new customers across Microsoft and Open Source technologies. The Azure Business Group and its Product Marketing Managers (PMM) are responsible for leading the Azure Go-To-Market strategy, to deliver customer & partner success and ultimately driving revenue and market share growth.
Microsoft Canada is looking for an inspirational and strong people leader to oversee a team of PMMs for the Canadian market. As the Azure PMM Director, the right candidate has overall responsibility for enabling the teams' success by:
Embodying the Microsoft leadership principles of Model, Coach, and Care to deliver success through empowerment and accountability

Providing clarity by synthetizing the complex and creating a shared understanding of priorities

Generating energy and creating a diverse and inclusive team where everyone can be their best

Model a growth mindset where learning from failures is part of the teams' development
Responsibilities
The Azure PMM Director must have a strong, technical understanding of the different Azure services, specifically at the 200-300 level, as well as the ability to translate our offerings to business outcomes for customers and partners. Experience in product marketing as well as business acumen is required. The role is the subject matter expert and market facing spokesperson of the relevant Azure services and must be able to articulate the local competitive landscape and our product differentiation. The right candidate is a technical marketing leader with a proven track record of empowering and developing others to deliver success.
Team Leadership
Leverage a coaching mindset to enable success and help the team learn and grow

Showcase care of individuals by investing in their growth and wellbeing

Model the right behavior by living our culture and embodying our values

Generate positive energy and help drive clarity daily

Attract, develop, and retain strong talent
Go to Market Planning
Orchestrate creation and execution of the local Azure GTM plans and investment decisions across all subsidiary functions (sales, marketing, partner, customer success, and services).

Be the voice of the customer, drive relevant Azure messaging, and guide marketing execution.

Develop competitive strategies to drive market share gains. Respond to emerging market opportunities and propose both local and corporate responses, short term and long term

Be the ambassador and subject matter expert for the Azure business in Canada by driving awareness and generating excitement internally and in the market.
Business Outcomes
Support customers and partners on their cloud journey via direct and programmatic engagement

Monitor and understand the performance of various Azure metrics and growth levers – determine key insights and asks to accelerate adoption and qualify inhibitors and associated solutions

Actively lead and engage with all stakeholders across the Canadian subsidiary to orchestrate execution across sales, partner, marketing, and services

Represent the Azure business in local and corporate business reviews in front of senior leadership
Qualifications
Key experiences, skills, and knowledge
8-10 years of product marketing experience, preferably in cloud services or technology

5+ years of people management with customer facing technology marketing

Track record of strong influencing and stakeholder management skills

Deep customer and partner focus and understanding of business

Strong core marketing skills & experience

Strong financial and analytical skills & experience

Excellent communicator

Technically adept
Education
Bachelor degree in Business, Marketing or Computer Science required, Masters level preferred

Fluency in English
Microsoft is an equal opportunity employer. All qualified applicants will receive consideration for employment without regard to age, ancestry, color, family or medical care leave, gender identity or expression, genetic information, marital status, medical condition, national origin, physical or mental disability, political affiliation, protected veteran status, race, religion, sex (including pregnancy), sexual orientation, or any other characteristic protected by applicable laws, regulations and ordinances. 
Benefits/perks listed below may vary depending on the nature of your employment with Microsoft and the country where you work.
Benefits and Perks
Industry leading healthcare
Savings and investments
Giving programs
Educational resources
Maternity and paternity leave
Opportunities to network and connect
Discounts on products and services
Generous time away
Apply
Your application has been successfully submitted.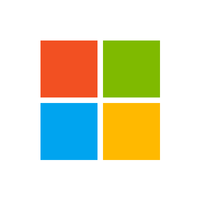 We're on a mission to empower every person and every organization on the planet to achieve more.