Winter 2021: Engineering and Technology Co-op Program
Telus
Internship
Canada Remote
Nov 3
We are looking for technology enthusiasts like you to help us build Canada's digital future.
Curious about state-of-the-art telecommunications technologies like 5G networks, cybersecurity and cloud computing? Passionate about starting your career in an environment that fosters innovation and enables you to make a real difference?
Come join TELUS' Engineering and Technology Co-op Program and gain hands-on experience with our high-performing, innovative team that's at the forefront of building the technologies of the future.
What will you work on?
As a co-op student, you will get to work on many meaningful assignments with teams that envision and deliver TELUS' technology roadmap, network and service architectures, supply chain strategy, and design and standards.
Our co-op program offers 4, 8, 12 and 16 month terms and will provide you with a range of opportunities to learn about the leading-edge technologies involved in mobile, TV and broadband service delivery. During the program, you will develop your technical skills, gain a deep business understanding and collaborate with the brightest minds. You could work on any of the following key projects or more:
Mine data and build dashboards to understand and fix customer issues on our Customer Network Analytics team
Design, develop, test, deploy, maintain and enhance software solutions in a DevOps model
Design and develop copper/fibre technical specifications, software tools, cost estimates, and more on our Inside Plant teams
Develop, test and deploy IPTV applications or content platforms as part of our Future Friendly Home team
Build tools, analyze data, manage critical security infrastructure, and more on our cybersecurity team
Support TELUS' critical energy assets, operations, equipment and inventory through feasibility studies, proof of concept projects, tool development and more using your mechanical, electrical and software knowledge
Chart wireless coverage, load balancing and antenna locations to enhance network reliability, as part of our wireless network and services DevOps team
Design and install core networking elements as part of our Network Engineering and Design team
Enhance building request systems and parsers, and drive system automation within our Security Design team
Design, test and QA the latest and greatest software technologies within our Wireless Device Applications and Solutions team
Qualifications
Required skills and abilities
YOU
Are passionate about learning new technologies
Have a deep commitment to making a difference for customers
Demonstrate leadership in the way you approach your work, as shown through your academic, volunteer/community and extracurricular activities
Possess strong interpersonal and communication skills
Are self-motivated and have a strong sense of personal initiative and ownership
Are creative and innovative in your thinking
Can see "the big picture" while also being detail oriented
Thrive in a high-performing, fast-paced, large and sometimes ambiguous environment
Required education and experience
Currently enrolled in an accredited Engineering or Computer Science program
Preferably enrolled in a co-op program with a minimum of one term (or summer internship) completed
Proficient in Java, Python or other object-oriented languages
Have demonstrated ability to work in a team environment
Have experience in leading and driving projects to completion
Please submit your application by October 30th 2020 at 11:59 pm.
Who is TELUS?
We're a high-performing team of individuals who collectively make TELUS one of the leading telecommunications companies in Canada. Our competitive consumer offerings include wireline, wireless, internet and Optik TV™. We also deliver a compelling range of products and services for small, medium and large businesses; and have carved out a leadership position in the health, energy, finance and public sector markets with innovative industry specific solutions.
Everyone belongs at TELUS. It doesn't matter who you are, what you do or how you do it, at TELUS, your unique contribution and talents will be valued and respected. Because the more diverse perspectives we have the more likely we are to crack the code on what our customers want and our communities need.
Do you share our passion?
At TELUS, you create future friendly® possibilities.
At TELUS, we are committed to diversity and equitable access to employment opportunities based on ability.
Primary Location: Canada
Other Locations: CA-ON-Scarborough, CA-QC-Rimouski, CA-QC-Montreal, CA-BC-Vancouver, CA-AB-Edmonton, CA-ON-Ottawa, CA-Alberta, CA-BC-Burnaby, CA-ON-Toronto
Apply
Your application has been successfully submitted.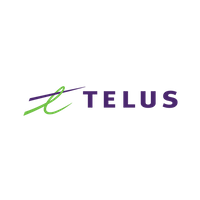 All Connected for Good