Manager, Home Solutions Multicultural Marketing
Telus
Full time
Vancouver, BC, Canada
Nov 11
Join our team
This exciting role is at the centre of our Home Solutions go to market decision-making and execution focused on our multicultural communities. In this role, you will own how we leverage our marketing messages and tactics to acquire new TELUS customers within the Chinese, South Asian and Filipino segments. If you thrive in a high energy, high performance culture where every day brings new opportunities to test, learn and execute, then we've got a role for you! We are looking for a dynamic leader to join the Home Solutions Marketing team as a Manager – Multicultural Go-To-Market to drive our Home Solutions multicultural marketing leadership and channel execution!
Here's the impact you'll make and what we'll accomplish together
You'll lead our team of marketers delivering best in class go-to-market (GTM) strategies that allow for continual improvement, transparency and collaboration across channels. You and your team play a key role in launching new and innovative campaigns and initiatives across our product portfolio to drive net customer growth & improve customer experience. As well, you'll drive cross functional stakeholder and community engagement in order to build, improve, and execute programs to deliver on our strategic business priorities. In this role, you will:
Provide leadership and expertise in mass, 1-1, digital and channel marketing as well as bring forward new, innovative ideas and opportunities
Provide mentorship, direction and leadership to team members who are accountable for executing multicultural marketing strategies and campaigns
Champion a collaborative environment, focusing on team member engagement to promote accountability
Advise and consult on market strategy to increase penetration of TELUS products/services in multicultural target markets trialing different approaches to uncover the optimal method
Lead our centre of excellence guiding channel partners on all things specific to the Chinese, South Asian and Filipino segments strategy, fostering highly collaborative working relationships to drive results
Partner with internal and external teams to implement measures to drive profitable growth and positive return on investment
Partner with our digital teams to become an industry leader in crafting personalized, targeted, and meaningful engagement.
Qualifications
You're the missing piece of the puzzle
Known for your ambitious spirit, bias for action, and outstanding customer orientation
Recognized for your communication skills, you have a knack for influencing peers as well as senior leaders in a variety of forums; you can explain complex ideas simply and translate them into creative and practical strategies
Develop an inspiring culture and business atmosphere of collaboration and partnership with cross functional teams showing strong ability to overcome resistance, tackle problems, and motivate people to take action, including managing virtual teams
With extraordinary program management and analytical skills, and an ability to multi-task and prioritize effectively
With outstanding financial acumen and an eye for business, you'll use your experience in campaign planning, management reporting, and competitive analysis to focus on driving TELUS' leadership position in Likelihood to Recommend
Known for your outstanding problem-solving, negotiation, and relationship-building skills
Noted for your exceptional ability to bring together details and present information to a variety of stakeholders from front line sales teams to senior management
Written & spoken expertise of the Chinese language (Cantonese, Mandarin or both), South Asian language (Punjabi) or Filipino language (Tagalog)
Great-to-haves
7+ years progressive experience in Marketing and business management positions
5+ years of telecom industry experience
Leadership experience
A business undergraduate degree (an MBA is desirable)
Who is TELUS?
We're a high-performing team of individuals who collectively make TELUS one of the leading telecommunications companies in Canada. Our competitive consumer offerings include wireline, wireless, internet and Optik TV™. We also deliver a compelling range of products and services for small, medium and large businesses; and have carved out a leadership position in the health, energy, finance and public sector markets with innovative industry specific solutions.
Everyone belongs at TELUS. It doesn't matter who you are, what you do or how you do it, at TELUS, your unique contribution and talents will be valued and respected. Because the more diverse perspectives we have the more likely we are to crack the code on what our customers want and our communities need.
Do you share our passion?
At TELUS, you create future friendly® possibilities.
At TELUS, we are committed to diversity and equitable access to employment opportunities based on ability.
Primary Location: CA-BC-Vancouver
Schedule: Full-time
Apply
Your application has been successfully submitted.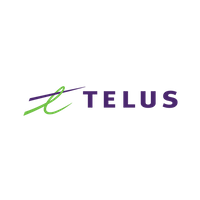 All Connected for Good