2021 Research Intern - ATG [Self-Driving] - San Francisco or Toronto
Uber
Internship
Toronto, ON, Canada
Oct 14
Here at Uber's Advanced Technologies Group (ATG), we are on a mission to bring safe, reliable self-driving transportation to everyone, everywhere. We are building technologies that will transform the way the world moves. Our teams in Pittsburgh, San Francisco, Toronto, and Boulder are dedicated to mapping, software and hardware development, vehicle safety, and operations for self-driving technology. We are passionate about developing a self-driving system that will one day move people and things around more safely, efficiently, and cost effectively.
At Uber, we believe technology has the power to make transportation more efficient, accessible, and safer than ever before. Self-driving technology has the potential to make these benefits an everyday reality for our customers, but it's not going to happen overnight. Building best-in-class self-driving technology will take time, and safety is our priority every step of the way. Operating inclusively and transparently, while displaying responsible behavior in a structured development are critical to safety. We at ATG seek candidates who will role model these values.
Our Research team is a group of diverse researchers, engineers, and computer scientists working to develop algorithms for self-driving vehicles. Reliability and scalability are key drivers for us as our software must perform across a large fleet of vehicles in complex and diverse operating areas.
About the Role
Research interns at Uber ATG have the flexibility to pursue a range of different directions in research and application. As an intern, you will help our team build the next generation of artificial intelligence algorithms to help Uber improve the lives of millions of people worldwide. You will have the opportunity to work directly with a distinguished group of researchers and engineers specializing in AI, machine learning, computer vision, and self-driving, with mentorship and support throughout your internship.
Research internships are available in San Francisco, CA, USA or Toronto, ON, Canada.
What You'll Do
Working with world class researchers in broad areas of artificial intelligence, machine learning, computer vision and optimization, interns will lead a research project tackling an unsolved and challenging problem in perception, motion and intention forecasting, motion planning, localization, map automation and many others.
Design, implement, train, and optimize novel algorithms
Run experiments using different architectures and ideas and compare results to existing solutions
Utilize large datasets of various sources, including raw sensor data such as Lidar, using large GPU compute clusters
Communicate your work to colleagues and leadership
Potentially submit publications to top machine learning, computer vision, and robotics conferences
Basic Qualifications
Actively pursuing a Bachelor's, Master's or PhD in Computer Science or a related technical area with a graduation date no earlier than December 2021
Coursework in or working knowledge of linear algebra, calculus, and/or probability
Coding skills in C/C++ and/or Python
Preferred Qualifications
Demonstrated experience with machine learning or deep learning algorithms, computer vision, and/or robotics
Strong track record of open source contributions or impactful publications in any area, particularly machine learning
Excellent presentation and communication skills
Application Instructions
Please upload a combined PDF of your CV/resume and unofficial school transcripts. CV/resume should include expected graduation date (month & year).
Applications will close on Wednesday, November 4 at 11:59pm Pacific Time.
At Uber, we ignite opportunity by setting the world in motion. We take on big problems to help drivers, riders, delivery partners, and eaters get moving in more than 600 cities around the world.
We welcome people from all backgrounds who seek the opportunity to help build a future where everyone and everything can move independently. If you have the curiosity, passion, and collaborative spirit, work with us, and let's move the world forward, together.
Uber is proud to be an Equal Opportunity/Affirmative Action employer. All qualified applicants will receive consideration for employment without regard to sex, gender identity, sexual orientation, race, color, religion, national origin, disability, protected Veteran status, age, or any other characteristic protected by law. We also consider qualified applicants regardless of criminal histories, consistent with legal requirements.
Apply
Your application has been successfully submitted.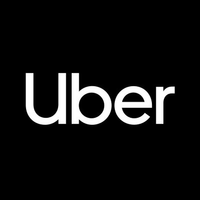 We ignite opportunity by setting the world in motion