Director, Quality
Applyboard
Full time
Kitchener, ON, Canada
Oct 10
We're building a movement - an education revolution. We're building a world where anyone, anywhere can have access to the best education regardless of where they were born. At our core, we believe education is a right, not a privilege. To that end, we're building a company and a suite of products to lead the charge in transforming access to education.
ApplyBoard is an online platform that empowers students around the world to access the best education by connecting international students, recruitment partners, and academic institutions. We simplify the study abroad search, application, and acceptance process. Not only do we help students with their study abroad journey, we also help academic institutions to find the best students globally. Our goal is to help enable better, more diverse, schools that are enriched with cultures from all over the world.
The Opportunity:
Reporting to the VP of Engineering, as the Director, Quality you will lead our team of Quality Principals and utilizing your industry-proven experience, planning practices and organizational capabilities. You will also manage a team of SET's that will be responsible for the build-out and ongoing enhancements of the Automated Test systems and infrastructure that couple with our CI/CD practices. You will implement Quality Assurance strategies and tactical plans that achieve quality results and increase business value with a clear focus on metrics and defect reduction. You will lead an outstanding team of Test Engineers by providing them with career and skills growth opportunities and interface with senior executives by providing them with clear communication and leadership surrounding the quality and agility of our processes and deliverables.
What you'll be doing every day:
Build, Lead, and manage the Software Development Quality team.
Manage the team to create, update, and maintain the tools and processes by which the ApplyBoard will be instilling quality throughout the Agile CI/CD development, deployment, and release processes.
Include leading by example on creation and reviews of test plans and coverage maps.
Work in partnership with the Engineering teams to build and enhance the existing testing capabilities.
Adoption, educate, and champion the use of appropriate methodologies, test automation, test approaches.
Design and deliver world-class quality assurance operations that are a showcase of process documentation, communication and defect reduction.
Function as a trusted leadership team member who collaborates with both business and technical stakeholders, sets direction, builds consensus, mediates conflicts, and helps to create an environment which solicits contributions from all participants.
Drive fully integrated Incident Management practices as part of overall quality framework.
What you bring to the table:
10+ years of Technology experience with development of software with the majority of that in commercial or SaaS product development.
5+ years in an engineering senior leadership position.
3+ years of having quality or QA leadership responsibility.
Strong experience with test driven development, testing frameworks (including data testing, service testing, performance testing, load testing etc), and test automation.
Strong experience implementing automated testing in cloud environments in a DevOps/CI/CD based environment where automation is the basis for defect-free releases.
Expert knowledge of Agile approaches to software testing and able to define, document and put key Agile principles into practice to test solutions incrementally including continuous testing.
Experience in systematic communication with stakeholders throughout the project to ensure timely implementation and defect free roll-out.
Experience in monitoring industry trends and directions; developing and presenting substantive technology recommendations to senior management.
Excellent analytical thinking, interpersonal, oral and written communication skills with strong ability to influence both technology and business partners.
Ability to prioritize and manage work to critical project timelines in a fast-paced environment.
An understanding of project management principles and Agile methodology.
Hands-on experience certifying, deploying mission-critical applications.
Prior working experience in a regulated environment.
Ability to lead the development of strategic plans and operating plans, to grow and enhance quality assurance procedures, processes, and tooling.
Ideally, you also have experience with some of:
AWS, Docker, Kubernetes, ELK stack
Relational databases, MongoDB, RedShift
Microservices, RESTful APIs, JSON, Kafka
Node, React, Ruby
Observability, Infrastructure as Code
Developing and maintaining products that are used by many thousands or millions of people
EdTech, eCommerce, or content-management software
ITIL
Service Ticketing Systems
What We Offer:
The opportunity to have an impact on a product that is positively affecting change to thousands of students lives every day
Working alongside a brilliant and globally diverse team based in Waterloo and Toronto
Great compensation and benefits package to keep you healthy and happy!
Life At ApplyBoard:
Join the fastest-growing technology company in Canada, with many opportunities for growth and advancement
Work alongside a globally diverse team of over 500 team members based in 18 countries, who represent over 30 nationalities and speak more than 40 languages
Make a difference in the lives of thousands of students as they explore educational opportunities
Want to learn more about Life at ApplyBoard?Check out this video, and be sure to follow us on ourLife at ApplyBoard Instagram.
Hear our engineers share stories about their life at ApplyBoard: https://youtu.be/ffzvOqxMlMw
About ApplyBoard
ApplyBoard simplifies the study abroad search, application, and acceptance process by connecting international students, recruitment partners, and academic institutions on one platform. To date, ApplyBoard has become the world's largest online platform for international student recruitment, assisting more than 100,000 students with their educational journey.
In 2019, ApplyBoard was named the fastest-growing technology company in Canada by Deloitte, ranking #1 on the Technology Fast 50™ list. In May 2020, ApplyBoard announced a C$100M Series C funding on a C$2B valuation, reaching a 'Unicorn' status. This funding will allow us to further invest in our technology, grow our team, and serve more students on our mission to educate the world.
Thank you for your interest in ApplyBoard. Please note that only qualified applicants that have been selected for an interview will be contacted.
At ApplyBoard, we understand the value of having a diverse team. That's why we provide equal opportunity to applicants regardless of race, nationality, ethnic origin, colour, religion, age, sex, sexual orientation, gender identity or expression, marital status, family status, genetic characteristics, disability, and conviction.
If you require an accommodation to submit an application and/or during the interview process, please notify the Talent Acquisition Team at talent@applyboard.com. Requests will be addressed confidentially.
Apply
Your application has been successfully submitted.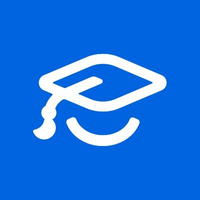 On a mission to educate the world by making education accessible.