Communications Coordinator
This job is no longer accepting applications.
About ApplyBoard
ApplyBoard is an online platform that empowers students around the world to access the best education. Founded in 2015, ApplyBoard has grown to become the world's largest online platform for international student recruitment, assisting more than 100,000 students with their educational journey. By connecting international students, recruitment partners, and educational institutions, we simplify the study abroad search, application, and acceptance process through our platform and services. To date, we have built partnerships with 1,200+ educational institutions in Canada, the United States, and the United Kingdom, and 4,000+ recruitment partners around the world. In 2019, ApplyBoard was named the fastest-growing technology company in Canada by Deloitte, ranking #1 on the Technology Fast 50™ list.
In May 2020, the company announced it successfully raised C$100M Series C funding on a C$2B valuation, reaching a 'Unicorn' valuation, allowing us to invest heavily in our technology, growing our team, and serving more customers.
Our Team
Our team of over 500+ ApplyBoardians (and growing!) is just as diverse as the customers we support. Comprising 27 nationalities, 53 languages spoken, and 50/50 gender parity, diversity is fostered and celebrated on our team. The ApplyBoard headquarters is located in Kitchener, ON Canada, with representatives in 20 countries including India, Bangladesh, Nepal, Pakistan, Vietnam, the Philippines, the United Kingdom, Mexico, Brazil, and China.
Role:
Reporting to the Communications Coordinator Team Lead, the Communications Coordinator will be an integral member of the Customer Experience team, responding to all incoming communication pertaining to the application process. They will leverage CRM software to follow up with all inquiries in a timely manner, and sort and delegate all emails to corresponding departments and colleagues to ensure effective application processing. They will possess expert knowledge of the functions of each Customer Experience team in order to provide the best possible experience for our external stakeholders, students, and recruiting partners.
In this role, you will:
Sort and delegate all emails to corresponding departments & colleagues to ensure effective application processing
Share relevant information with staff, schools, students, and agents to ensure all parties are aware of all changes and updates so we can maintain sufficient application processes
Follow up and review all submitted applications to ensure missing/additional documents are complete and deemed acceptable by the school
Ensure that students have all relevant information regarding accommodations, general school inquiries, arrival procedures
Maintain organized email folders for students and schools to ensure that relevant information is adequately labeled and easily accessible
Work with ApplyBoard website & Excel to collect data to ensure that each applications step is recorded accurately
You are/you bring:
Associate or Bachelor degree preferred
1-3 years customer service experience
Proficiency in proofreading/ editing text to ensure spelling and grammatical correctness
Strong analytical abilities, detail-oriented and high level of accuracy
Working knowledge of Google spreadsheets, Microsoft Word and Gmail
Adept researching and problem-solving capabilities
Someone who thrives in a collaborative, teamwork environment
Aptitude for prioritizing tasks with an attention to detail to ensure information accuracy
Ability to work in a flexible, fast-paced environment to meet multiple deadlines and adapt to new policies and procedures
An ability to work cross-functionally to ensure application processing consistency and efficiency
Exceptional problem-solving skills under ambiguous circumstances to ensure we provide the best outcome for our students while maintaining integrity with our partner relationships
Excellent interpersonal skills and verbal and written communication skills
Thank you for your interest in ApplyBoard, however, only those applicants that have been selected for an interview will be contacted.
At ApplyBoard, we understand the value of having a diverse team. That's why we believe in providing equal opportunity regardless of race, national or ethnic origin, colour, religion, age, sex, sexual orientation, gender identity or expression, marital status, family status, genetic characteristics, disability, and conviction. Please let us know if you require accommodation during the recruitment process.
Apply
Your application has been successfully submitted.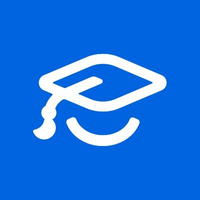 On a mission to educate the world by making education accessible.