UX Designer
This job is no longer accepting applications.
At ApplyBoard, we are building a movement - an education revolution. We're building a world where anyone, anywhere can have access to the best education regardless of where they were born. At our core, we believe education is a right, not a privilege. To that end, we're building a company and a suite of products to lead the charge in transforming access to education.
We are a company with an ambitious vision - to educate the world. Since our founding in 2015, we have supported more than 100,000 students with their education journey and work with 1,200+ educational institutions across Canada, the United States, and the United Kingdom diversify their campuses.
The Opportunity:
You are a UX designer who is hungry to learn and create. You think empathy is a skill that can be honed, not just a trait you are born with. You make things because it feels good. You ask "why" until no one has answers, then you find the answer yourself.
What you'll be doing every day:
Identify pain points and opportunities in our applications and tools.
Adopt and enforce modern UX best practices.
Conduct usability testing and create improvement plans based on these tests.
Interpret complex data.
Ideate unconstrained solutions (blue sky thinking).
Ideate constrained solutions (time, budget, impact).
Create wireframes, user flows, and information architecture.
Create high fidelity, responsive, and well documented user interfaces.
Create and evaluate interactive prototypes.
Create user stories, personas, and storyboards.
Increase and uphold high quality standards across all user touch points.
Improve documentation and internal processes.
Perform or support original user research.
Promote design thinking across ApplyBoard.
Collaborate with product managers, researchers, and engineers to create great user experience.
Ideally, you also have experience with some of:
High-quality portfolio of web projects
Demonstrated skill using modern design tools (Figma, etc)
Strong visual and written communication skills
Track record of delivering outcomes
Background building marketplace platforms
What We Offer:
The opportunity to have an impact on a product that is positively affecting change to thousands of students lives every day
Working alongside a brilliant and globally diverse team based in Waterloo and Toronto
Great compensation and benefits package to keep you healthy and happy!


Life at ApplyBoard:
By joining our team, you have the opportunity to:
· Join the fastest-growing technology company in Canada, with many opportunities for growth and advancement.
· Work alongside a globally diverse team of over 500 team members based in 18 countries, who represent over 30 nationalities and speak more than 40 languages
· Make a difference in the lives of thousands of students as they explore educational opportunities
Want to learn more about Life at ApplyBoard? Check out this video, and be sure to follow us on our Life at ApplyBoard Instagram.
Hear our engineers share stories about their life at ApplyBoard
About ApplyBoard
ApplyBoard simplifies the study abroad search, application, and acceptance process by connecting international students, recruitment partners, and academic institutions on one platform. To date, ApplyBoard has become the world's largest online platform for international student recruitment, assisting more than 100,000 students with their educational journey.
In 2019, ApplyBoard was named the fastest-growing technology company in Canada by Deloitte, ranking #1 on the Technology Fast 50™ list. In May 2020, ApplyBoard announced a C$100M Series C funding on a C$2B valuation, reaching a 'Unicorn' status. This funding will allow us to further invest in our technology, grow our team, and serve more students on our mission to educate the world.
Thank you for your interest in ApplyBoard. Please note that only qualified applicants that have been selected for an interview will be contacted.
At ApplyBoard, we understand the value of having a diverse team. That's why we provide equal opportunity to applicants regardless of race, nationality, ethnic origin, colour, religion, age, sex, sexual orientation, gender identity or expression, marital status, family status, genetic characteristics, disability, and conviction.
If you require an accommodation to submit an application and/or during the interview process, please notify the Talent Acquisition Team at talent@applyboard.com. Requests will be addressed confidentially.
Apply
Your application has been successfully submitted.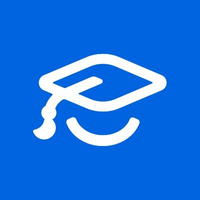 On a mission to educate the world by making education accessible.