Senior VFX Artist
This job is no longer accepting applications.
Piranha Games Inc. is taking the current COVID-19 situation very seriously. As the circumstances continue to change in the province of BC, we have chosen to keep our offices closed and to work remotely for the time being. We are currently hiring remote staff to join our team and remote positions will eventually be required to work in the Vancouver office, once we make the decision to re-open.
OVERALL OBJECTIVE AND PURPOSE
Under the guidance of Art Director, create, maintain and optimize particle and post process effects.
WHY YOU SHOULD WORK WITH PGI:
Flexible Schedules
Social Events
Comprehensive Benefits
RESPONSIBILITIES:
Create in-engine visual effects, supported by a variety of content tools and source assets
Work with the design team to ensure visual effects enhance the gameplay experience
Work with the Art Director, Technical, and Environment Artists to build an effects library that fits the art style
Understand advantages and limitations of the technology, and develop strategies for maximizing performance
Optimize visual effects to meet performance specifications
Actively seek out and provide feedback within the VFX scope
Resolve VFX bugs
Keep up with the latest industry trends by investigating new techniques
Be a positive and creative force in the team
Perform other ad-hoc responsibilities as assigned
REQUIREMENTS:
Minimum of 2 shipped AAA titles on consoles and/or PC
Experience in a VFX Artist role
Significant experience with Unreal 4 for game production
Comprehensive understanding of materials and visual effects for games
Understanding of the technical requirements of real-time content development
Understanding of game production methodologies
Piranha Games is proud to be an equal opportunity employer. We celebrate diversity and are committed to creating an inclusive environment for all employees. Should you need assistance or an accommodation due to a disability, you may contact us at recruiting@piranhagames.com.
We thank you for your interest in this position. Due to the amount of applications, only those selected for an interview will be contacted.
Apply
Your application has been successfully submitted.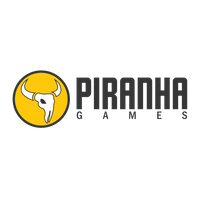 Developing MechWarrior Online ( @MechWarriorF2P ) and MechWarrior 5: Mercenaries ( @MW5Mercs ). http://mwomercs.com or http://mw5mercs.com for more in...