Software Developer in Test
Phoenix Labs
Full time
Vancouver, BC, Canada
Oct 6
Phoenix Labs is looking for a Software Developer in Test to join the Dauntless team. This role is responsible for designing and implementing solutions to meet the general needs of the Quality Assurance team, as well as other developers within the studio, to build confidence in the quality of our product. The successful candidate is a technically minded, succinct communicator, who understands the nature of a live service game, and the demands of frequent code and content updates.
Applicants must live within commuting distnce to our Vancouver, BC studio. Due to the collaborative nature of this job and the need to iterate quickly, this position is unsuitable for remote employees. This is a full-time, permanent position.
Responsibilities:
Interface with developers, designers, and embedded QA to build confidence in quality by determining testing pain points that can be supported by testing tools, products, or automated tests.
Build and execute testing tools, products, and automation coverage mentioned above.
Identify, document, and highlight risks and inefficiencies, providing mitigation or contingency solutions where possible.
Continue maintenance and ownership of existing testing tools (eg. the AI and scripts that drive the studio's automated bots to test the game), products and automation tests.
Navigate the cross-disciplinary team structure at Phoenix Labs to ensure each team's needs are met while assuring the quality of the product as a whole.
Own the vision for automated testing at Phoenix Labs, and work with Engineers and Technical Designers to execute on that vision.
Help prepare as needed for patches for release, on a demanding cadence.
Requirements:
Degree in Computer Science or similar field
2+ years of software testing experience
Proficiency with UE4 editor (or a similar visual scripting editor), C++, and C#
A technical mindset
An understanding of the limitations and requirements of various gaming platforms
Strong ability to communicate clearly, both verbally and in writing
Self-motivated, adaptive, resourceful, and have effective time management skills
Ability to write accurate and detailed test plans
Preferred
Confidence with Jira, Confluence, and Perforce
Experience scripting in Python
Experience supporting a live service with frequent releases.
Experience with testing networked games.
Experience creating a plan for, and ensuring the execution of, an automated testing strategy.
Apply
Your application has been successfully submitted.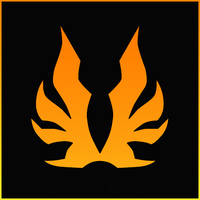 We make games because we love them, and because we love the way they bring people together.