Director of Community
This job is no longer accepting applications.
Phoenix Labs is looking for a seasoned and player-centric Director of Community to develop and grow game communities across multiple titles. The ideal candidate has a deep understanding of how communications, content, social media, and influencer relationships intersect and amplify each other, and is adept at both creating and guiding a team to create plans that cohesively bring all those aspects together. They are a champion for the voice of over 20 million players in the studio, as well as an authentic and reliable representative of Phoenix Labs to the community. They constantly seek to build trust and open communication between players and the studio.
Phoenix Labs is a dynamic, inclusive studio, and we pride ourselves on our ability to continually improve and take on new challenges. You will be joining a close-knit team of veteran game developers to build upon the breakout cross-platform success of Dauntless.
Applicants must live within commuting distance to our Vancouver studio. This is a full-time, onsite permanent position.
Responsibilities:
Define the studio's vision and strategy for the community discipline.
Manage and guide the community team owning the relationship with the player.
Be the face of Phoenix Labs to the community and confident in being a public personality.
Empower the studio to be world class at engaging in frequent, open, and honest conversations with players across reddit, social media, and Discord.
Establish and steward the culture of Phoenix Labs' community.
Manage and mentor a team of 5-10 people, from associate level to principal.
Develop strategy and content plans for both owned platforms and social media.
Accountable for ensuring healthy relationships with earned influencers, inspire them to influence players authentically and in a way that supports brand.
Able to plan and execute consumer events and trade shows with no oversight,
Inspire trust and promote a culture of transparency with our community.
Leverage community feedback to inform game development and roadmap decisions.
Develop not only budget for community discipline but also feedback into the larger publishing budget.
Requirements:
10+ years in a community or marketing role.
Experience in working with gaming communities. Live service game community experience is highly preferred.
Experience in career development and performance management with several direct reports.
Adept at guiding and supporting a team as an inspirational leader.
Expert written and verbal communication skills, including on camera.
Experience building teams, including recruiting and interviewing new hires.
Expert level familiarity in action RPG and MMO genres.
Passionate about being data informed. Leverage data to make informed decisions, as well contribute to this practice across the team.
Experience working with third parties including influencers and external communities
Deep knowledge of current community and content distribution channels, and the role they play in community and publishing strategy.
Preferred
Active Dauntless player.
Experience interfacing with press and media.
Familiar with HTML, markdown, and CMS.
Experience with CRM and email.
Proficient with basic Adobe Creative Suite, including Photoshop.
Experience working in an Agile setting
Apply
Your application has been successfully submitted.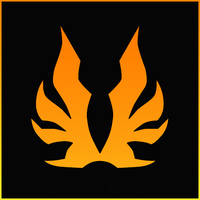 We make games because we love them, and because we love the way they bring people together.