Product Director
This job is no longer accepting applications.
Phoenix Labs is looking for a talented and passionate Product Director to lead in development game incubation projects. This role will provide product leadership and direction to teams as game projects grow through incubation, pre-production, through to shipping to players. The Product Director is directly accountable for setting the right priorities and building out the development team, as well as for the player and business outcomes.
Phoenix Labs is a dynamic and exciting environment and we pride ourselves on our ability to continually improve and do hard things. You will be joining a close-knit team of veteran game developers to build upon the successful cross-platform launch of Dauntless and expanding our business as we grow.
Applicants must live within commuting distance to our Vancouver studio. This is a full-time, onsite permanent position.
Responsibilities:
Set the product strategy to achieve the right business and player outcomes. Work with the game team, and the broader business, to drive to those outcomes throughout the lifetime of the game.
Energize the team to adapt to the business situation, consistently helping them tackle the next sets of conceptual risks and drive towards concrete deliverables. Pre-emptively have contingency plans to quickly react to new information and keep the team and game on track for success.
Have a strong understanding of the overall trends within Gaming, Entertainment, and Tech sectors with a deep specialization in at least one forward looking area of product innovation.
Work to set the overall publishing and release strategy for the worldwide launch of the game, working closely with the overall business and other internal teams to maximize the outcomes for Phoenix Labs.
Constantly and consistently prioritize work to disambiguate complex systems into simple independent features. Navigate and articulate opportunity costs within development.
Marshall enthusiasm and morale into a strong optimistic drive for success through a clear articulation of goals and outcomes with a healthy process to achieve it.
Requirements:
Experience with at least one of the following: Live-Service Games, Multi-Platform Games, Games released in territories outside of NA/EU.
A track record utilizing iterative development to ship multiple titles, or large feature releases for live titles, in the games space.
A demonstrated curiosity in emerging technologies or trends and applying it to current projects.
Apply
Your application has been successfully submitted.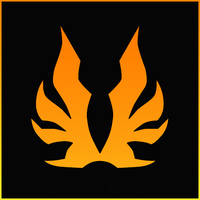 We make games because we love them, and because we love the way they bring people together.