Recruiting Coordinator
This job is no longer accepting applications.
Phoenix Labs is looking for a Recruting Coordinator to join our Operations team. While focused primarily on our recruiting efforts, the successful candidate is excited to also contribute to the overall operation of our studio and support of our team, through ad hoc generalist administrative support work. The successful candidate has excellent communication skills, is highly organized and detail oriented, is excited by new challenges and an ever changing to-do list, and a gamer at heart.
Applicants must live within commuting distance to our Vancouver studio. This is a full-time, onsite permanent position. If you have not worked in the games industry prior, please be sure to include in your cover letter what specifically draws you to this role, studio, and/or industry.
Responsibilities:
Manage the candidate experience from end to end including scheduling, signing NDAs, ongoing communication, and support.
Manage our applicant tracking and ensure timely and effective communications with candidates.
Post job descriptions on internal and external websites and keep track of expiration/renewal dates, where applicable.
Help to review resumes and surface them to hiring managers.
Act as an ambassador for the studio when candidates come onsite for interviews or at events in the local area.
Provide general studio operational support as a member of the operations team, including reception coverage.
Other various operations team tasks or projects as needed.
Requirements:
1-2 years of office experience, in which you performed similar complex scheduling duties.
Excellent verbal and written communication skills; the ability to build rapport through text only.
Experience working with confidential information and documentation.
Demonstrated ability to work accurately, follow instructions, and handle multiple work streams.
Enthusiastic, with an excellent work ethic and patience in the face of ever changing schedules and meeting conflicts.
Experience and comfort working in MS Office (Excel, Word, and PowerPoint) and/or Google Apps (Docs/Sheets) and Gmail.
Love of video games and gaming culture.
Apply
Your application has been successfully submitted.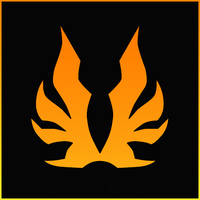 We make games because we love them, and because we love the way they bring people together.