UI Engineer
Phoenix Labs
Full time
Vancouver, BC, Canada
Oct 6
Phoenix labs is looking for a talented engineer to join our team to work on UI and gameplay systems. Previous experience working with Unreal Engine is preferred, especially experience extending and working with UMG.
Applicants must live within commuting distance to the Vancouver, BC studio. This is full-time, permanent position. This job is unsuitable for remote employees.
Responsibilities:
Work collaboratively with designers and artists to develop high quality UI screens.
Develop robust systems and features for Dauntless.
Requirements:
4+ years experience developing C++ software in a professional setting.
2+ years experience working with Unreal Engine 4.
Previous experience and understanding of best practices for using Unreal's blueprint scripting system.
Excellent communication skills and ability to collaborate with both technical and non-technical team members.
Understanding of best practices for measuring performance and making optimized features and UI.
Understanding of basic security best practices when working on an online game.
Understanding of the limitations and requirements of various gaming platforms, from a User Interface perspective.
Passion for developing UI that is a pleasure to interact with and delights players.
Preferred
Previous experience working with UMG.
Previous experience extending UMG or Slate functionality in Unreal Engine.
Previous experience working on an online service game.
Previous experience with scripting languages, especially Python.
Apply
Your application has been successfully submitted.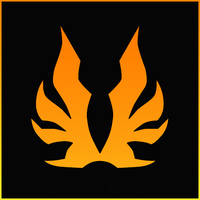 We make games because we love them, and because we love the way they bring people together.