Senior Gameplay Engineer
Phoenix Labs
Full time
Vancouver, BC, Canada
Oct 6
Phoenix Labs is looking for a talented and passionate Senior Gameplay Engineer to work on our flagship title, Dauntless. Phoenix Labs is a dynamic and exciting environment, and we pride ourselves on our ability to continually improve and do hard things. You will be joining a close-knit team of veteran game developers to build upon the successful cross-platform launch of Dauntless and to make Dauntless the top online MMO.
The successful candidate must have strong C++ skills and have a passion for problem solving. The applicant must have experience developing high performing, robust gameplay features for a networked game. They will work collaboratively with the design team in order to deliver the best gameplay experience possible. They must demonstrate prior ownership of systems with strong top to bottom design & implementation. This engineer will be an advocate within Phoenix Labs. They will be self directed, able to identify opportunities inline with company goals and build a prioritized backlog.
Applicants must live within commuting distance to the Vancouver, BC studio. This is full-time, permanent position. This job is unsuitable for remote employees.
Responsibilities:
Designs, prototypes, implements and polishes gameplay features and supporting systems.
Produce tools or debug features to help designers or programmers polish gameplay features.
Analyzes and mitigates risk in the gameplay development schedule.
Consult with other Engineers and Designers on the team to change, adapt or refactor systems as required.
Coordinate with other teams to enhance existing systems or build new systems together.
Work closely with QA and technical leadership to ensure the stability of game features and systems.
Requirements:
7+ years of software experience in the games industry
Highly proficient in C++
Excellent problem solving abilities
Has been responsible for driving the vision, backlog and development of a large system or area of a previous game
Driven and self-motivated
Deep knowledge of at least one of the following areas: AI, animation, combat systems, network optimization, metagame systems.
Experience implementing game features in a multiplayer environment.
Strong debugging and optimization skills in a multi-threaded environment
Excellent communication skills and comfortable working closely with designers and content developers - local and remote
Familiar with and excited by the co-op action RPG genre
Preferred
Familiar with console (XB1, PS4, Switch) development
Good knowledge of UE4 and Blueprints
Live service experience
Apply
Your application has been successfully submitted.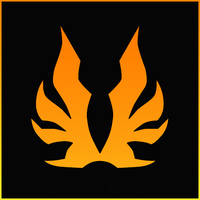 We make games because we love them, and because we love the way they bring people together.