Senior Systems Designer
This job is no longer accepting applications.
Phoenix Labs is looking to hire a Senior Systems Designer to assist in the creation of new gameplay features and progression systems for our flagship title, Dauntless.
Applicants must live within commuting distance to the Vancouver, BC studio. This is full-time, permanent position. This job is unsuitable for remote employees.
Responsibilities:
Work with the design team and design director to identify high level solutions to gameplay issues, business opportunities, and our players' hopes and dreams.
Create designs for systems and features that create new experiences for Dauntless players. This may include written design specs, spreadsheet simulations, quick and dirty prototypes, or in-game prototypes.
Iterate on live features by evaluating player sentiment, reviewing telemetry data, and proposing and implementing patch updates.
Requirements:
5+ years experience in video game development in a design capacity.
Experience designing and building progression and engagement systems.
A working knowledge of data and analytics and its application on game tuning.
Self-starter who works well within a creative team.
Excellent communication skills.
Dynamic problem-solving skills.
Ability to take and provide constructive feedback.
Preferred
Experience with Unreal Engine.
Experience with programming and scripting environments to participate in the building of features and systems.
Experience leading a team of designers in a lead or director capacity.
Apply
Your application has been successfully submitted.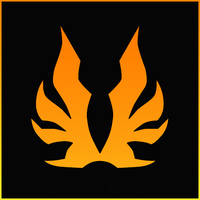 We make games because we love them, and because we love the way they bring people together.