Senior Combat Designer
This job is no longer accepting applications.
Phoenix Labs is looking for a Senior Combat Designer to work on our flagship title, Dauntless, focusing on game balance and tuning, as well as expanding the breadth of established combat systems via content creation.
The successful candidate would have a passion for character action games, third-person melee combat, as well as a keen eye for game feel and balance. They would demonstrate a high level of proficiency, experience, and passion for tuning and balancing a large suite of combat systems and encounters in a live environment.
Applicants must live within commuting distance to the Vancouver, BC studio. This is full-time, permanent position. This job is unsuitable for remote employees.
Responsibilities:
Work with the design team, animators, sound designers, and FX artists to design, prototype, and build new combat content for players to experience.
You'll be responsible for identifying the best new content to fit currently understood content categories (what's a great exotic weapon for Skarn to drop?) and also be on the forefront of determining what new activities and tools Slayers should add to their repertoire.
This is a hands-on, in-engine role - while paper designs and throwaway prototypes might be a great way to explore new ideas, you'll be responsible for implementing your designs to go directly into our players hands.
You'll also iterate on live balance by evaluating player sentiment, reviewing telemetry data, and proposing and implementing improvements and bug fixes.
Requirements:
5+ years experience in video game development in a design and gameplay scripting capacity.
The ability to self-identify detailed and subtle variables to improve combat feel.
Self-starter who works well within a creative team.
Excellent communication skills.
Ability to take and provide constructive feedback.
Preferred
Experience with Unreal Blueprints.
Ability to use Unreal to prototype your designs with placeholder FX, Animations, and Audio.
Apply
Your application has been successfully submitted.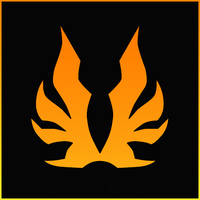 We make games because we love them, and because we love the way they bring people together.