Level Designer
This job is no longer accepting applications.
Phoenix Labs is looking for a Level Designer to work on our flagship title, Dauntless, focusing on building amazing encounters and the islands they inhabit. The successful candidate will work directly with the environment art team and the design team to generate memorable places in which players can have endless fun and challenge. The ideal candidate can create content in UE4 with ease, can use Blueprints, and has both a designer's and artist's eye when it comes to level design.
Applicants must live within commuting distance to the Vancouver, BC studio. This is full-time, permanent position. This job is unsuitable for remote employees.
Responsibilities:
Work with the design team to generate and tune gameplay content for both combat and non-combat player experiences
Work with the engineering and automation teams to help design and create a vision for the future of our Level Creation Pipeline
Work with the environment artists to provide guidance on art assets that would enhance the current and future level design
Generate amazing looking and playing levels and their encounters that will withstand the repeated play stresses of a F2P title
Work very closely with analytics to propose tuning, both for short and long-term timelines, for layouts and encounters
Requirements:
Minimum 3 years game design experience, with at least 1 of those creating levels and encounter content for a shipped game
Has working experience with UE4 and Blueprints
Is familiar with, and has played, current Action RPG and Action Hunting titles
Actively owns the feedback and iteration process for level and encounter content
Speaks both Designer and Environment Artist
Must be a team player
Preferred:
Work experience creating level and encounter content for F2P titles
Makes levels and encounters for fun, outside of work
Actively plays and is part of a community in a modern Free To Play PVE Game, such as Path of Exile, Warframe, or (of course) Dauntless
Apply
Your application has been successfully submitted.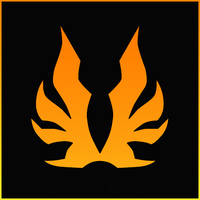 We make games because we love them, and because we love the way they bring people together.